The Mercedes-Benz EQA, the company's smallest electric car yet, has been spotted undergoing testing in Germany.
While the upcoming EQS range-topping sedan rides on an all-new dedicated electric car platform, the EQA uses the MFA II front- and all-wheel drive architecture shared with the more traditionally powered A-Class, GLA, GLB, and CLA ranges.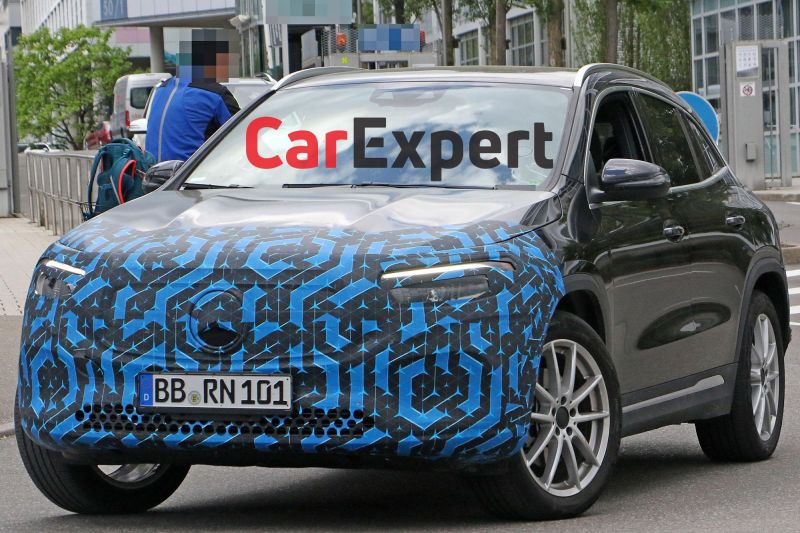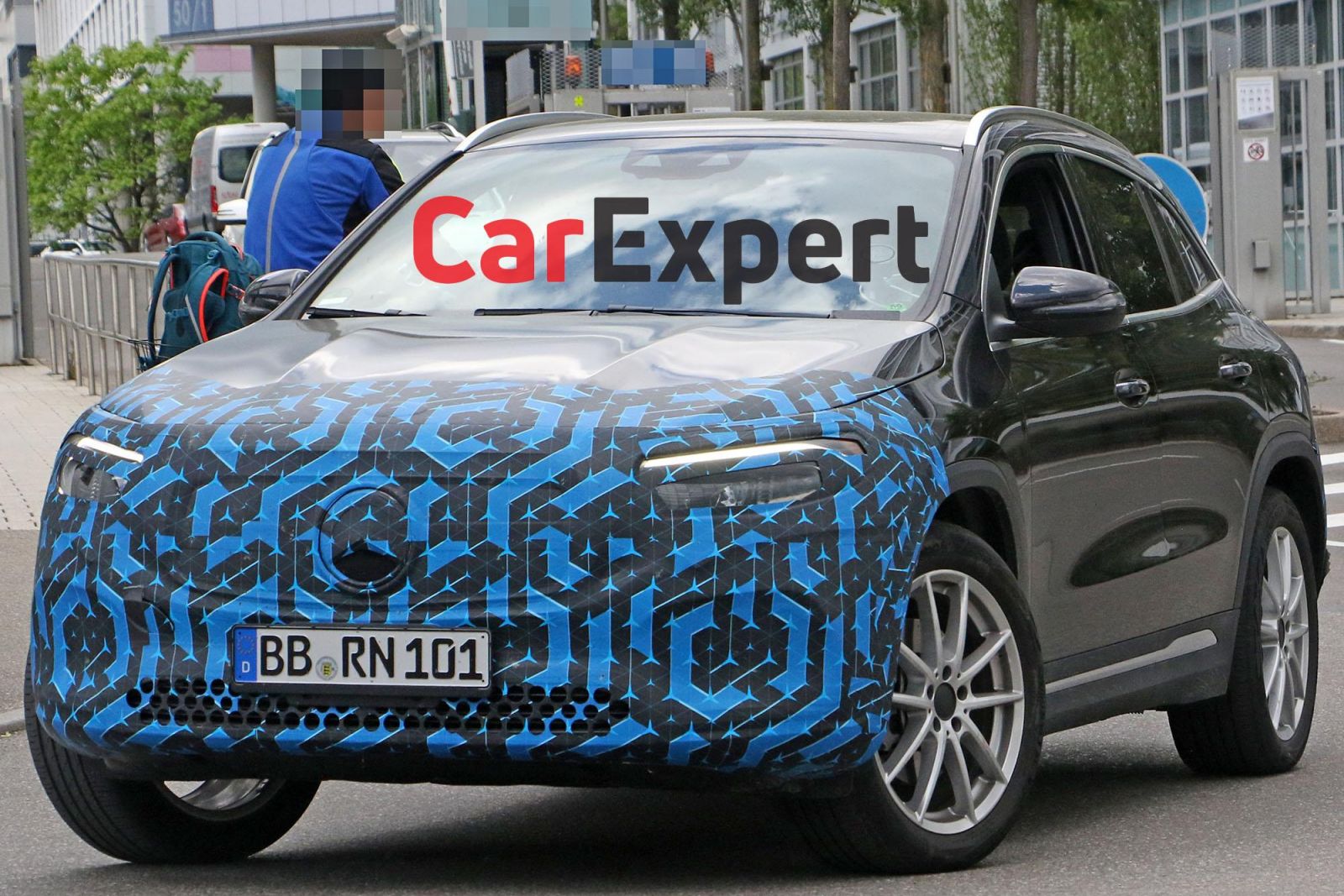 The EQA seems to be a GLA crossover with revised front- and rear-end designs. The door skins, as well as the rear quarter windows, look to be shared between the two vehicles.
At the front there's a unique bumper, as well as a smoother bonnet without the power bumps found on the GLA. The EQA also has headlights that are smaller and rounder.
They flank a large fake grille — or "virtual grille" in Mercedes-Benz parlance — which should be largely black glossy plastic with a large illuminated three-pointed star in the middle.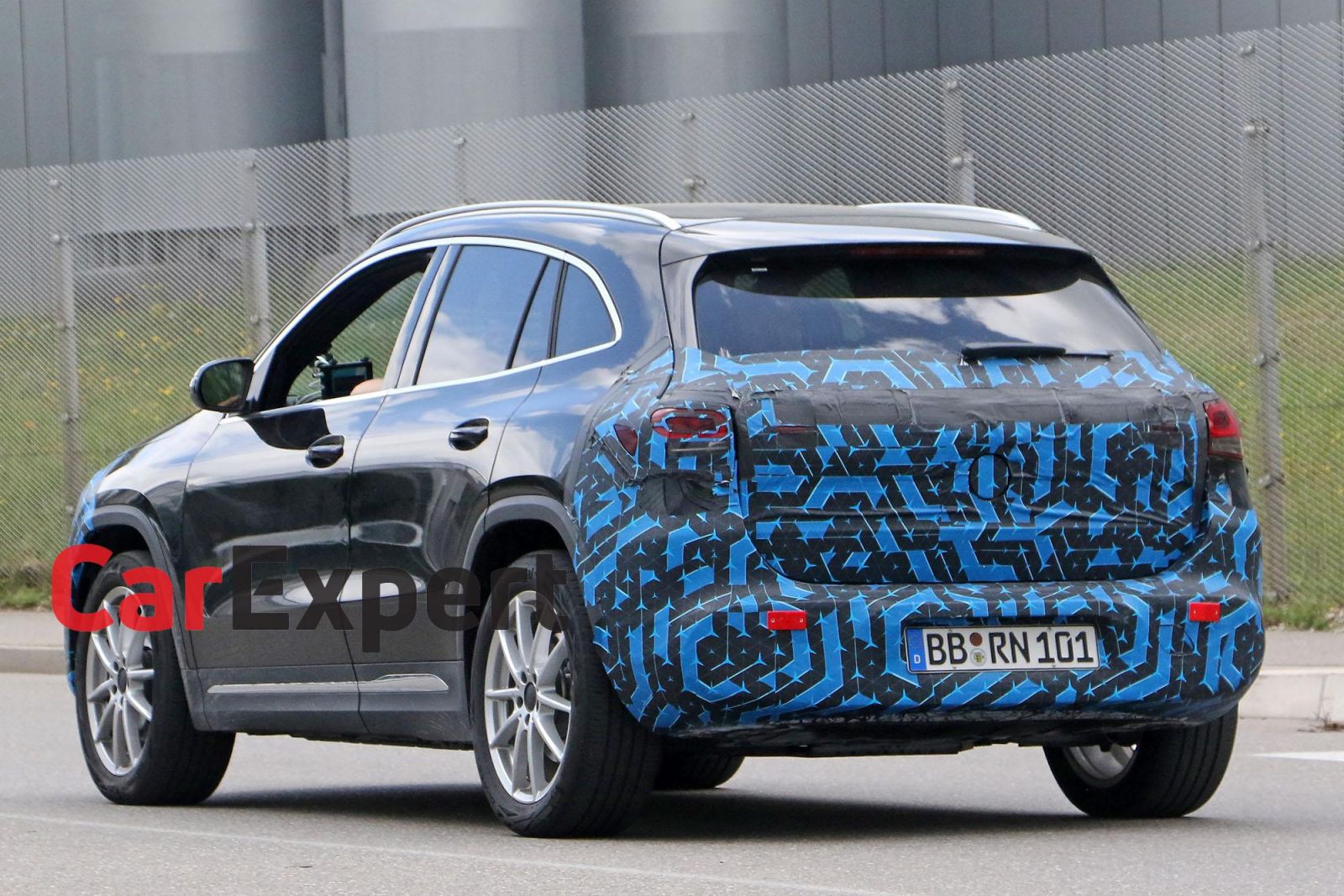 Out the rear, the EQA has its licence plate holder moved from the tailgate to the bumper. This enables it to have a red strip, probably fitted with LED lighting, running the full width of the car.
Details about the EQA's powertrain have yet to be revealed, but the 2017 Concept EQA had a dual-motor electric powertrain with a total of 200kW.
That said, though, the Concept EQA was a slinky electric three-door version of the current A-Class hatch rather than a more family-friendly crossover.
Mercedes-Benz is also working on a new EQB model, which will be based on the larger three-row GLB crossover.
Both the EQA and EQB will likely share drivetrain and battery options. Rumours indicate the EQB will be available with a battery pack allowing for 500km of driving between charges.