Lower, meaner, riding on liquorice-strip tyres, and covered in camouflage wrap. Meet the Mercedes-AMG S63… with a difference.
In keeping with the Mercedes-AMG playbook a set of big wheels, thicker side sills, a Panamericana grille, massive brakes, and four big exhaust tips are all also present.
In a change though, there are filler flaps on both rear quarter panels, indicating this prototype has a plug-in hybrid drivetrain.
Despite the addition of electric motors and a high voltage battery pack, rumours indicate the S63 will continue to have a turbocharged V8 under the bonnet, although it may be renamed S63e in honour of its electrified powertrain.
The new S63's drivetrain should boast more power and torque than today's car, which has a 4.0-litre twin-turbo V8 making 450kW and 900Nm.
In addition to extra power and torque, the plug-in hybrid setup will allow the new S63 to operate as a pure electric vehicle, allowing it to enter cities and towns which enact EV zones – as well as reduce overall fuel consumption and CO2 emissions.
The latter is especially important because starting from next year, automakers which miss the EU's 95g/km fleet average target will face stiff fines.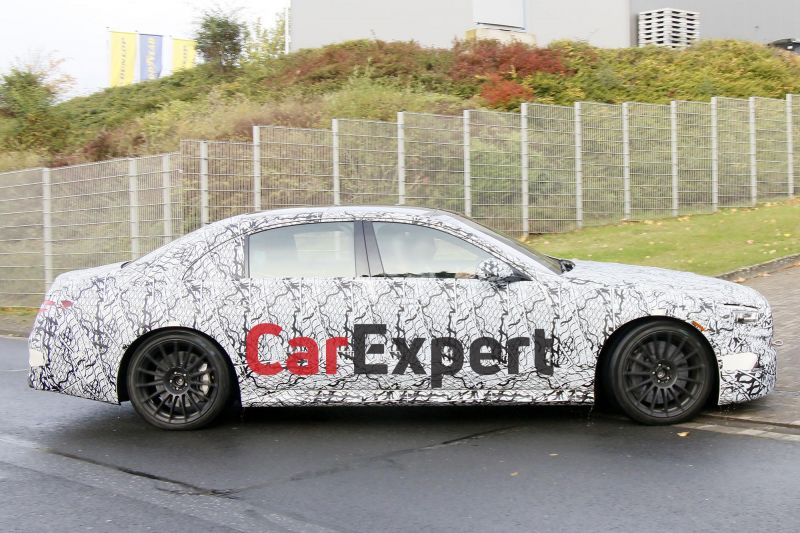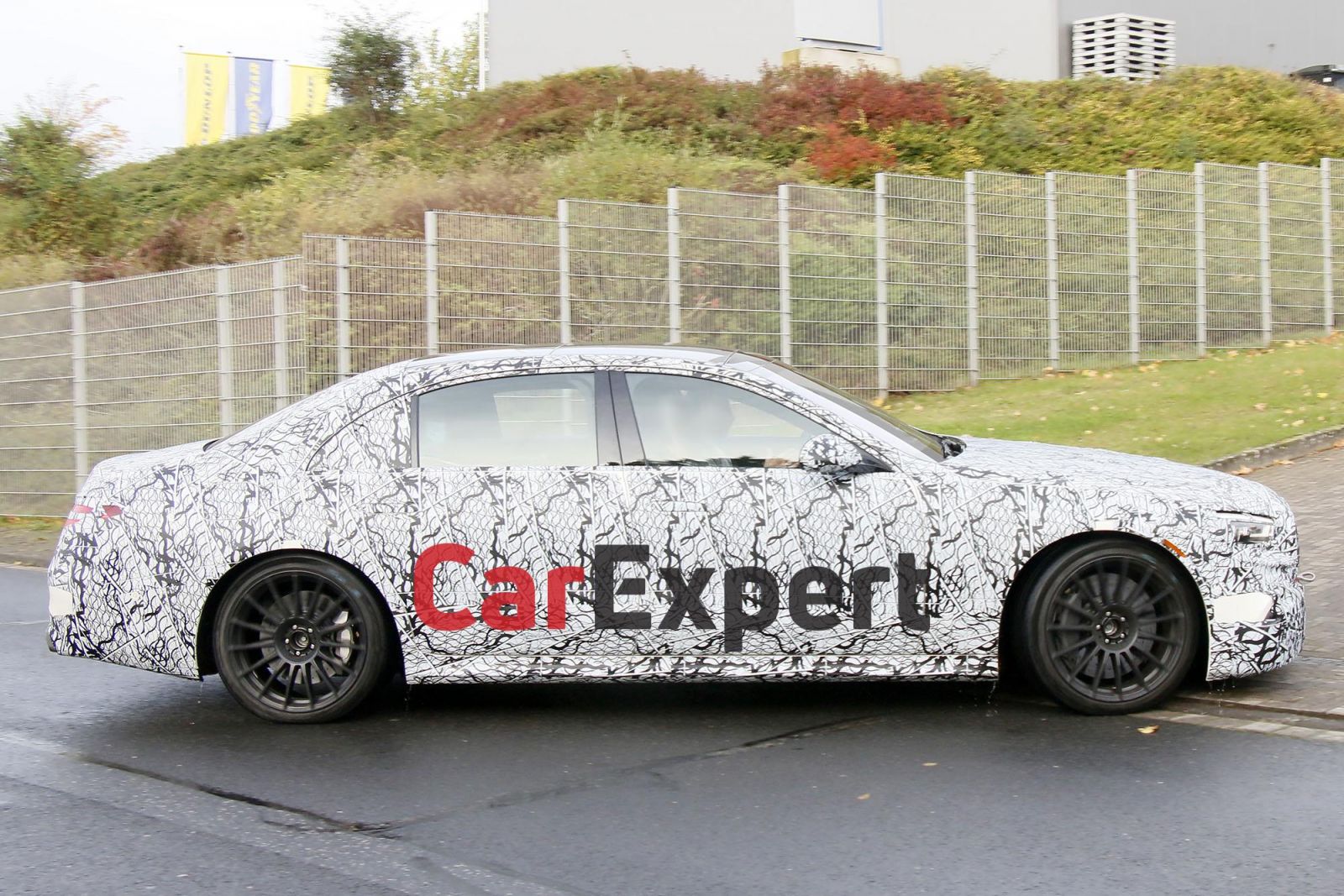 Reports have claimed there will also be a new S73 or S73e model positioned above the S63 in the Mercedes-AMG range.
Expected to feature a more powerful set of electric motors, the S73e will serve as a replacement for the V12-powered S65.