Hyundai has already unveiled a facelift for its strong-selling i30 hatchback, but the hotter i30 N hasn't yet been given a mid-life makeover.
We know it's coming, though. And we have a pretty good idea what it will look like, given the changes to the regular i30 are essentially limited to updated bumpers, headlights, and taillights.
With that in mind, design contributor Thanos Pappas has whipped up these renders of how the 2021 i30 N will likely look.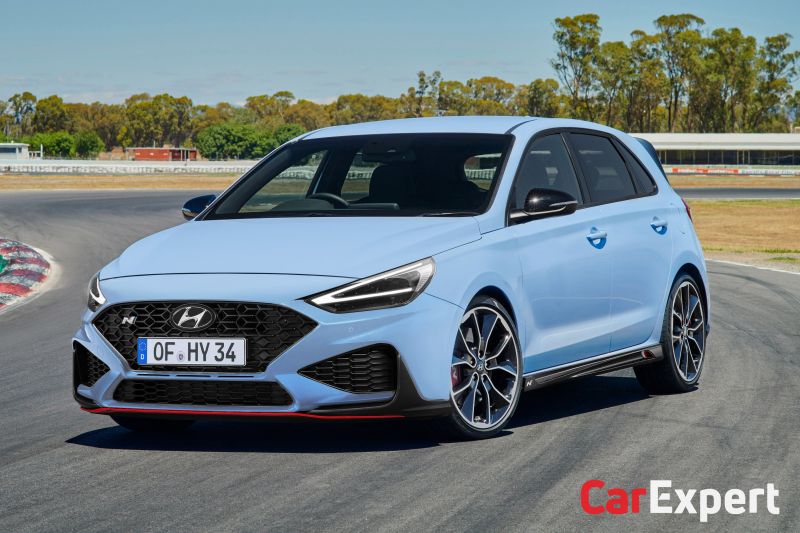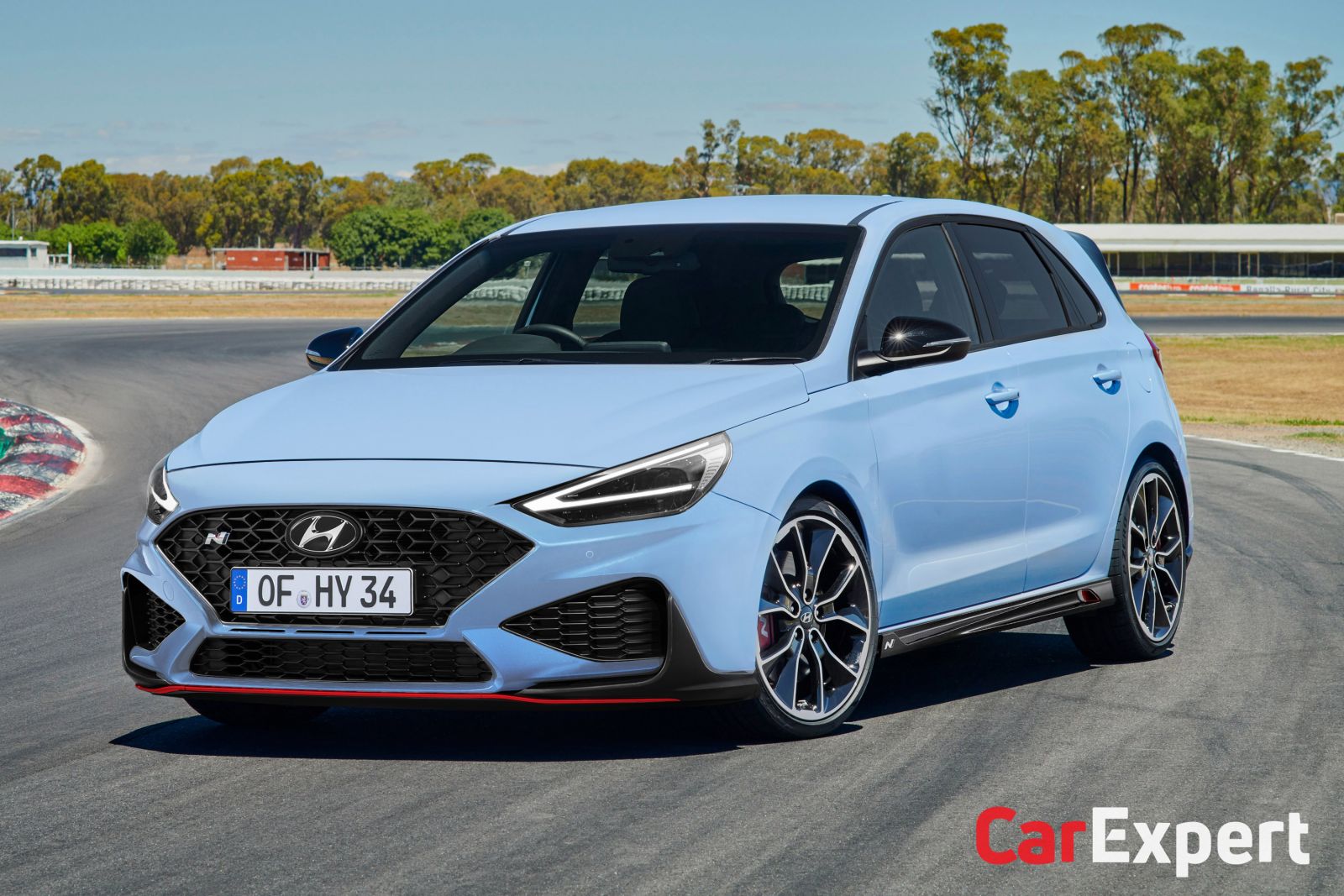 Up front, the updated i30 N wears the same light signature of as its more mainstream counterparts, while the lower air intakes have been given a more angular look to match the pointy new face of the i30 N Line.
We expect to see the red pinstripe detailing of the current model carry over, given it's fast becoming a staple of the N brand.
Down back, the new i30 range gets a similar graphic to the front end in its lights, which also have a jewel-like design.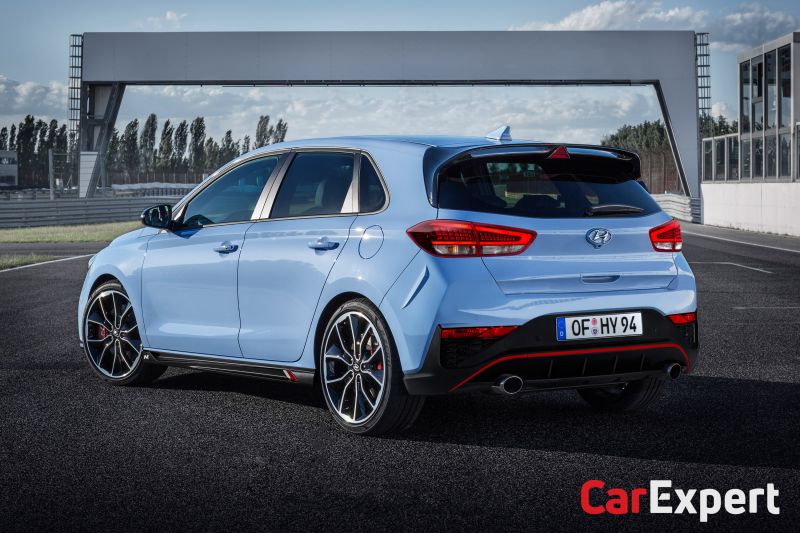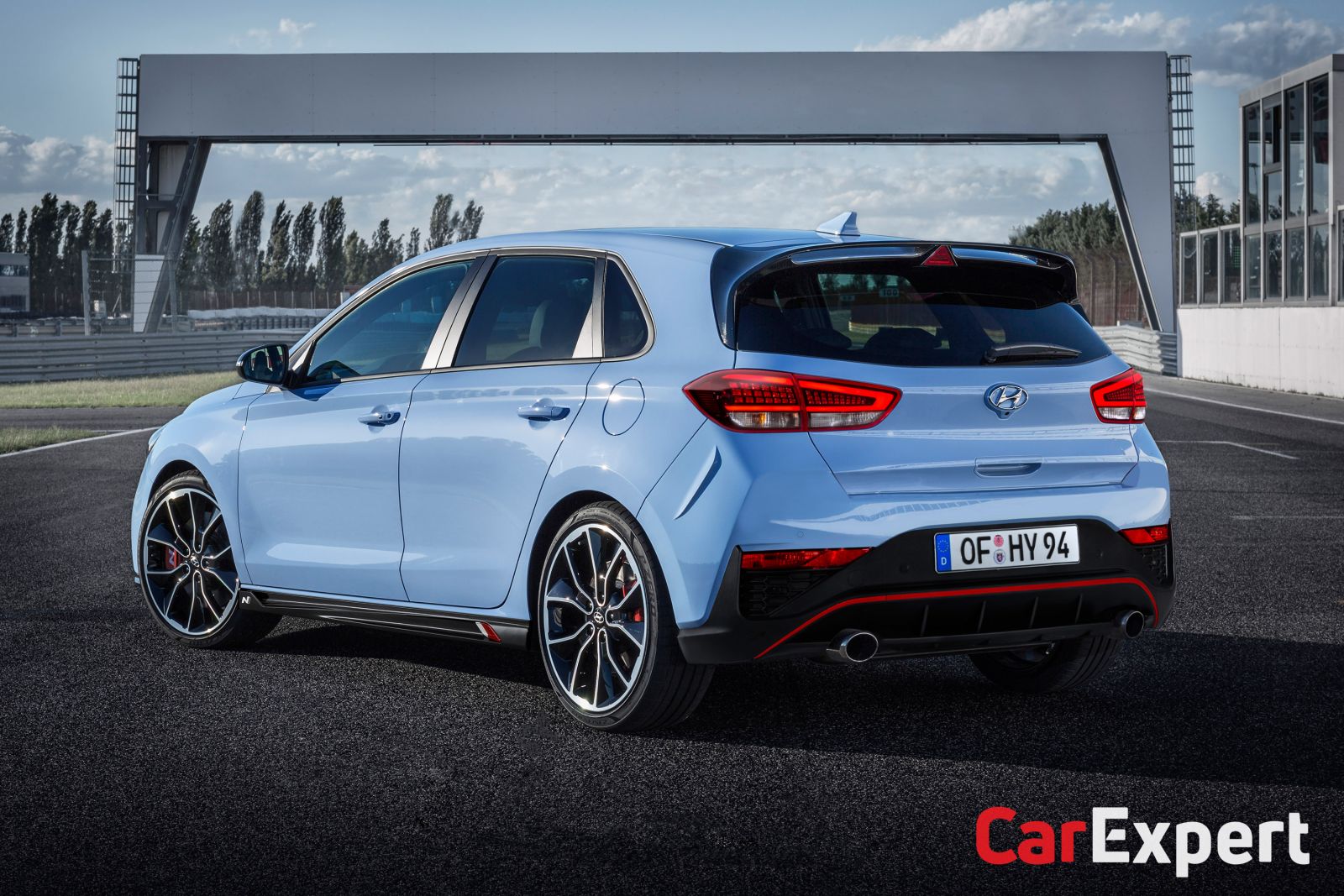 Staples like the high-set triangular brake light, chunky dual exhaust, and red-trimmed diffuser are all likely to carry over, but we could see a more angular take on the rear bumper and more black detailing to match the regular range.
Hyundai has given the interior of the regular i30 a significant makeover, adding a new widescreen infotainment system and digital instrument binnacle. The i30 N Line interior (below) can serve as a guide – just use your imagination to add a few pale blue highlights.
The most significant change to the updated i30 N will come under the skin. Along with the current six-speed manual, it will gain an eight-speed dual-clutch transmission to fight the Volkswagen Golf GTI and Renault Megane RS.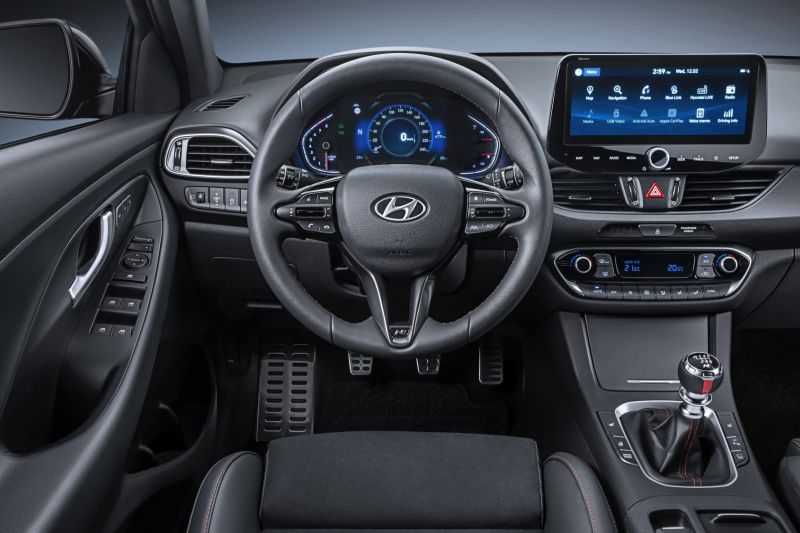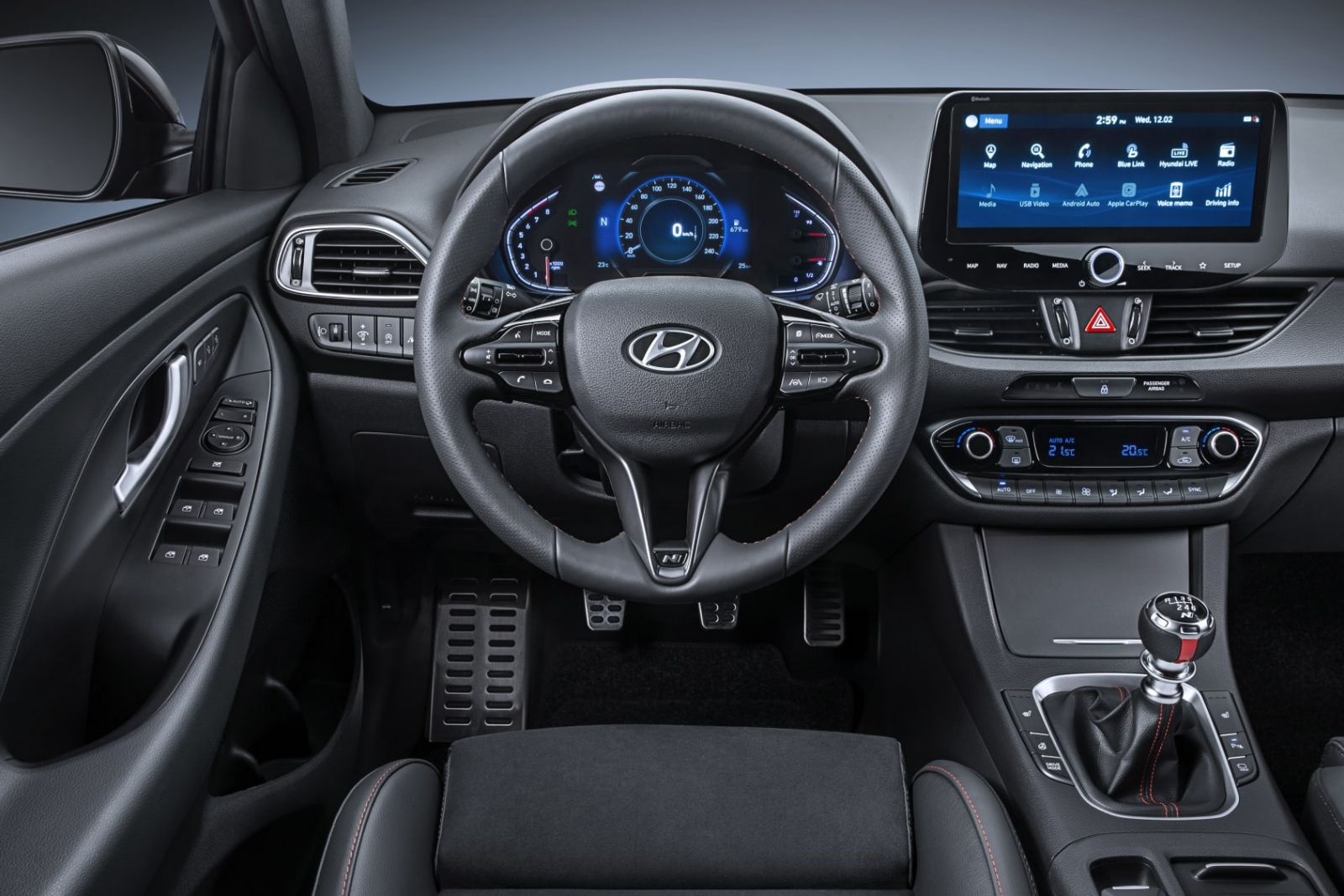 Hyundai yesterday teased the DCT, promising to deliver a feature called 'N Grin Shift'. The DCT will arrive in Australia early in 2021.
Do you like the look of the updated i30 N?