Lexus LC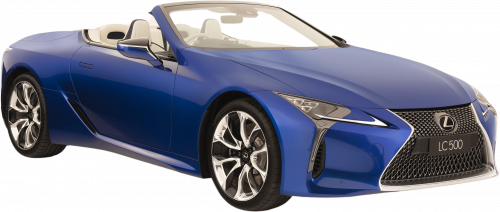 | | |
| --- | --- |
| Price | A$193,925 - A$233,877 |
| Fuel Efficiency | 6.7 - 12.7L/100km |
| ANCAP Rating | Not tested |
| Latest CarExpert Rating | 8.3 / 10 |
Lexus LC
The Lexus LC is available in thirteen variants, is classed as a Sports Car and is built in Japan. Buyers can choose from both premium unleaded-electric hybrid or premium unleaded petrol engines.
The Lexus LC is sold with engines that range in size from 3.5L to 5.0L and from eight-cylinders to six-cylinders.
The LC range is offered with a 4 year, 100,000km warranty.
Jump to:
Reviews
News
Variants
FAQs
Variants from Previous Years
Lexus LC FAQs
How much does the 2021 Lexus LC cost?
In which country is the Lexus LC built?
The Lexus LC is built in Japan and is then shipped to Australia.
What are the service intervals of the Lexus LC?
Lexus suggests that owners service their Lexus LC every 12 months or 15,000km, whichever comes first.
How safe is the Lexus LC?
The Lexus LC has not been tested by ANCAP yet.
What type of fuel does the Lexus LC use?
The variants of the 2021 Lexus LC use Premium Unleaded/electric or Premium Unleaded Petrol.
How many doors does the Lexus LC have?
The 2021 Lexus LC has 2 doors.
Is the Lexus LC any good?
In our latest review the Lexus LC scored 8.3 out of 10. Read the full Lexus LC review here.
What is the warranty for the Lexus LC?
The 2021 Lexus LC has a 4 year, 100,000km warranty.