Porsche has given its Track Precision driving coach app a mid-life facelift.
Version 3.2 of the system is now compatible with Apple CarPlay, meaning owners can look at their lap traces and timing on the display in their 718 Cayman/Boxster, or 911.
Previously, the app only worked on the phone itself, somewhat limiting its use while a driver is on the move. The latest update also brings another 100 preloaded circuits to the application.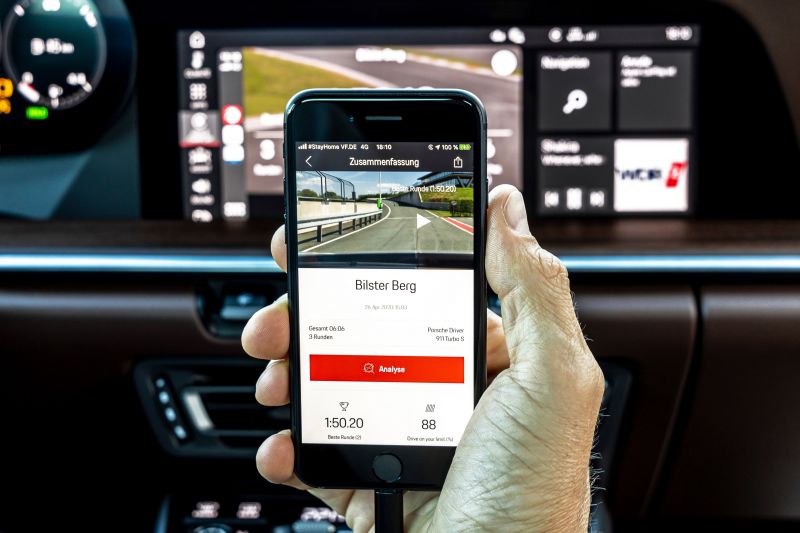 Porsche Track Precision was launched in 2015, and connects with the car's onboard sensors to measure acceleration, braking, lateral g-forces, and revs on a track.
It also has a GPS lap timer, which automatically triggers as the driver crosses the start/finish line at a supported track.
Thanks to the update, an Apple Watch can now be used to manually start the timer, track the driver's heart rate, and vibrate when a personal best is achieved.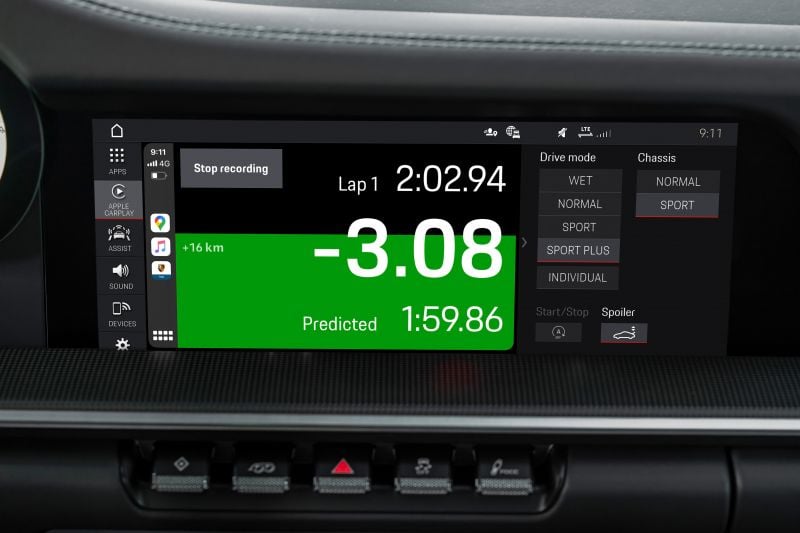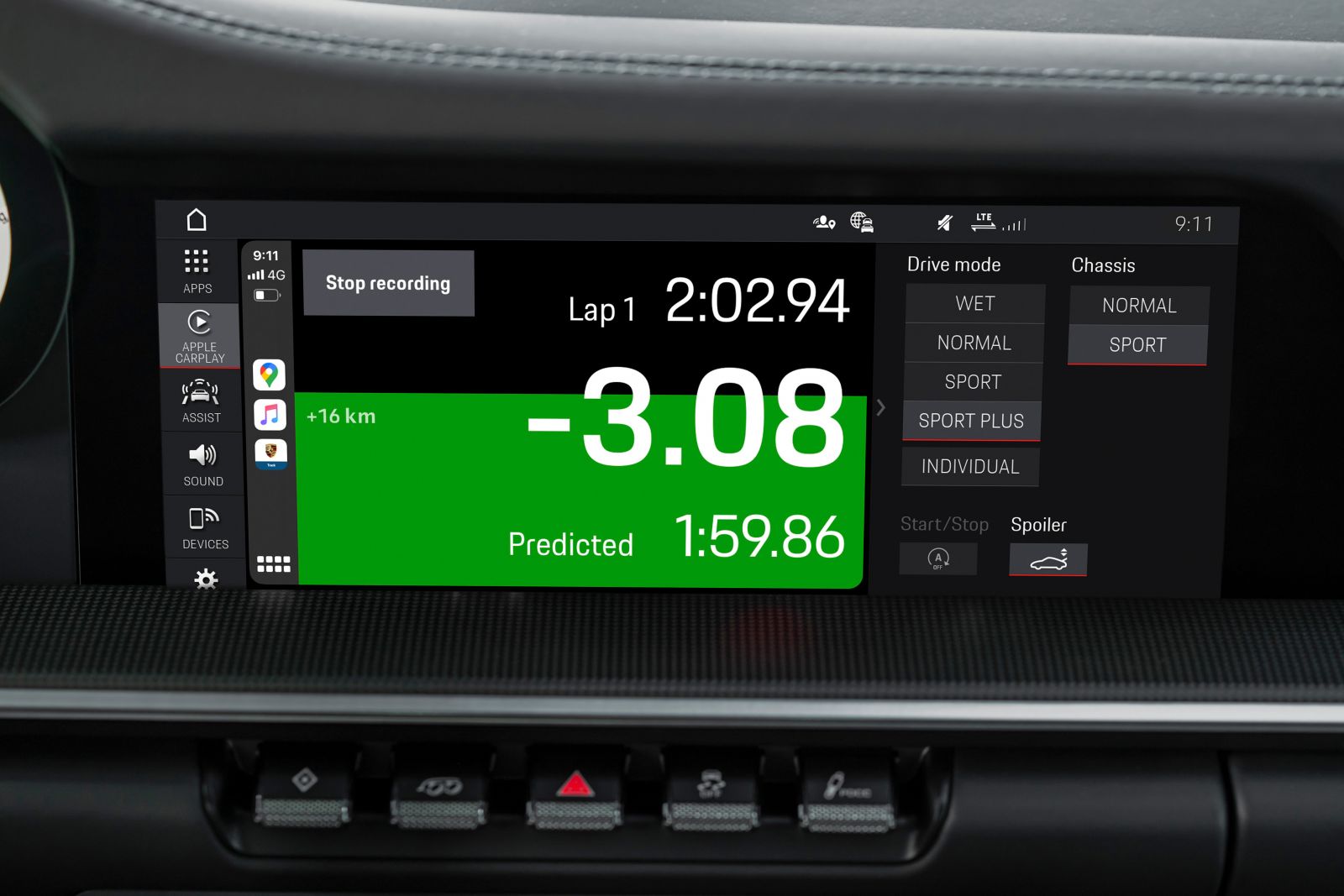 Owners can then compare laps with their own personal best, or use reference laps from drivers within the Porsche stable to improve their lines. Data can be shared to an iPad using AirDrop for a more in-depth analysis after a session.
"Data analysis is a fundamental part of motorsport and can be a decisive factor in winning or losing," said Porsche brand ambassador, Jörg Bergmeister.
"Using the Porsche Track Precision App, sports car drivers can improve their performance when driving on the circuit, while also documenting and plotting their success."