The Nissan Re-Leaf concept revealed overnight is conceived as a rescue and relief vehicle, but also shows us what the Leaf might look like should Nissan ever give it the Subaru XV treatment.
To enable the Re-Leaf to reach remote locations or areas strewn with rubble and debris, the car's ride height has been raised 70mm to 225mm.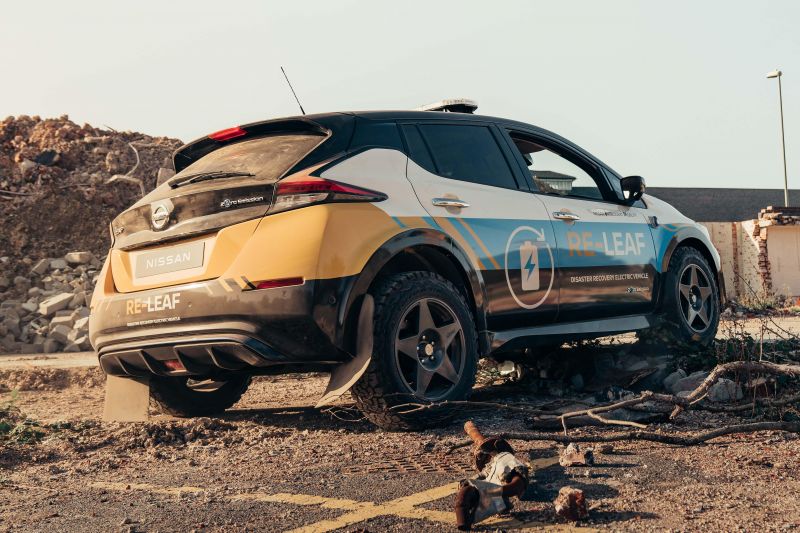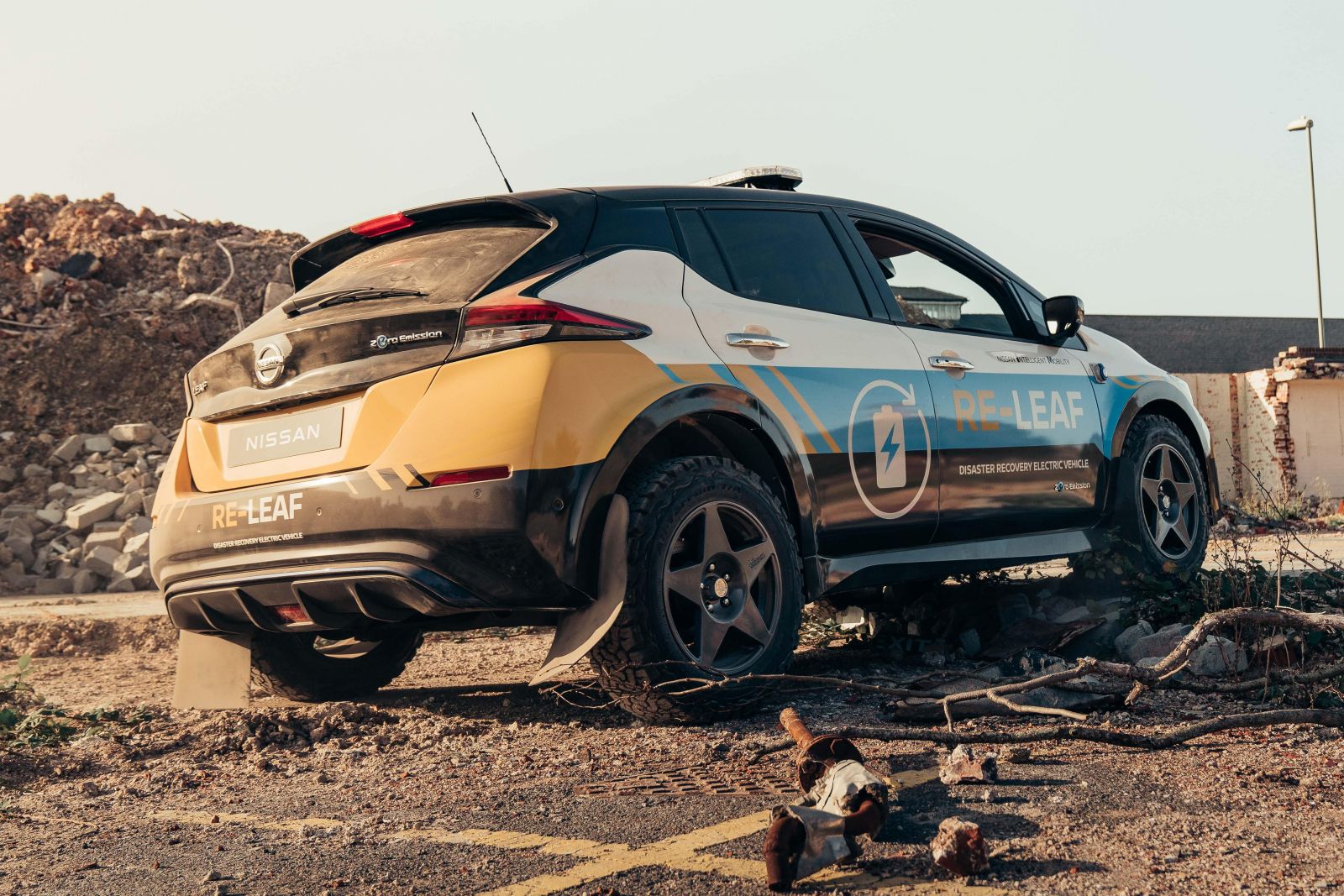 High-profile all-terrain tyres with 17-inch alloy wheels, an underbody floor protector, large mud flaps, a wider track — up 90mm at the front, and 130mm at the rear — and wheel arch flares all serve to give the Re-Leaf some off-the-beaten track ability.
To improve cargo carrying capacity, the Re-Leaf has only two seats, a cargo barrier, and a completely flat load area.
Once on the scene, the Re-Leaf's multiple weatherproof 110V to 230V plug sockets allow it to be used as an electricity source until the emergency is over or mains power has been restored.
In top-spec E+ configuration with a 62kWh lithium-ion battery, a fully-charged Leaf is said to be able to power an "average European home for six days".
According to Nissan, running an intensive care ventilator for an entire day would only consume 3kWh, while a 100W LED floodlight would need 2.4kWh and a pressure ventilation fan 21.6kWh.
Even operating an electric jackhammer continuously for a whole 24 hours would only require 36kWh.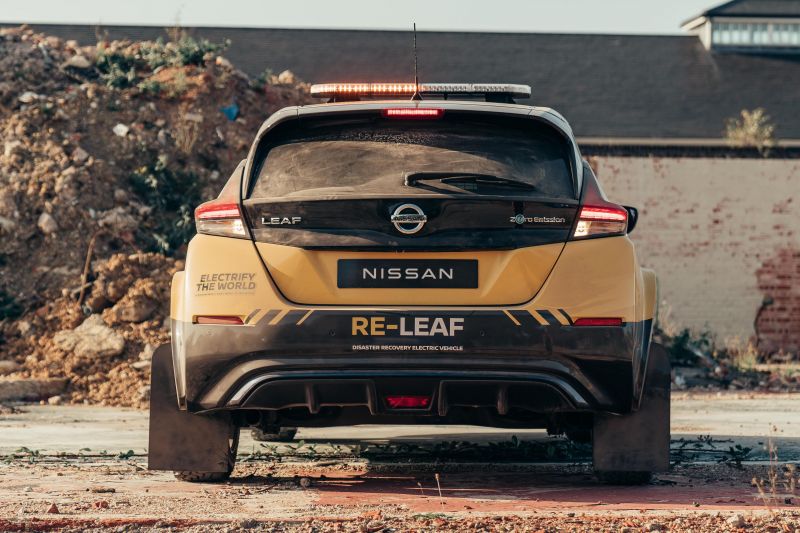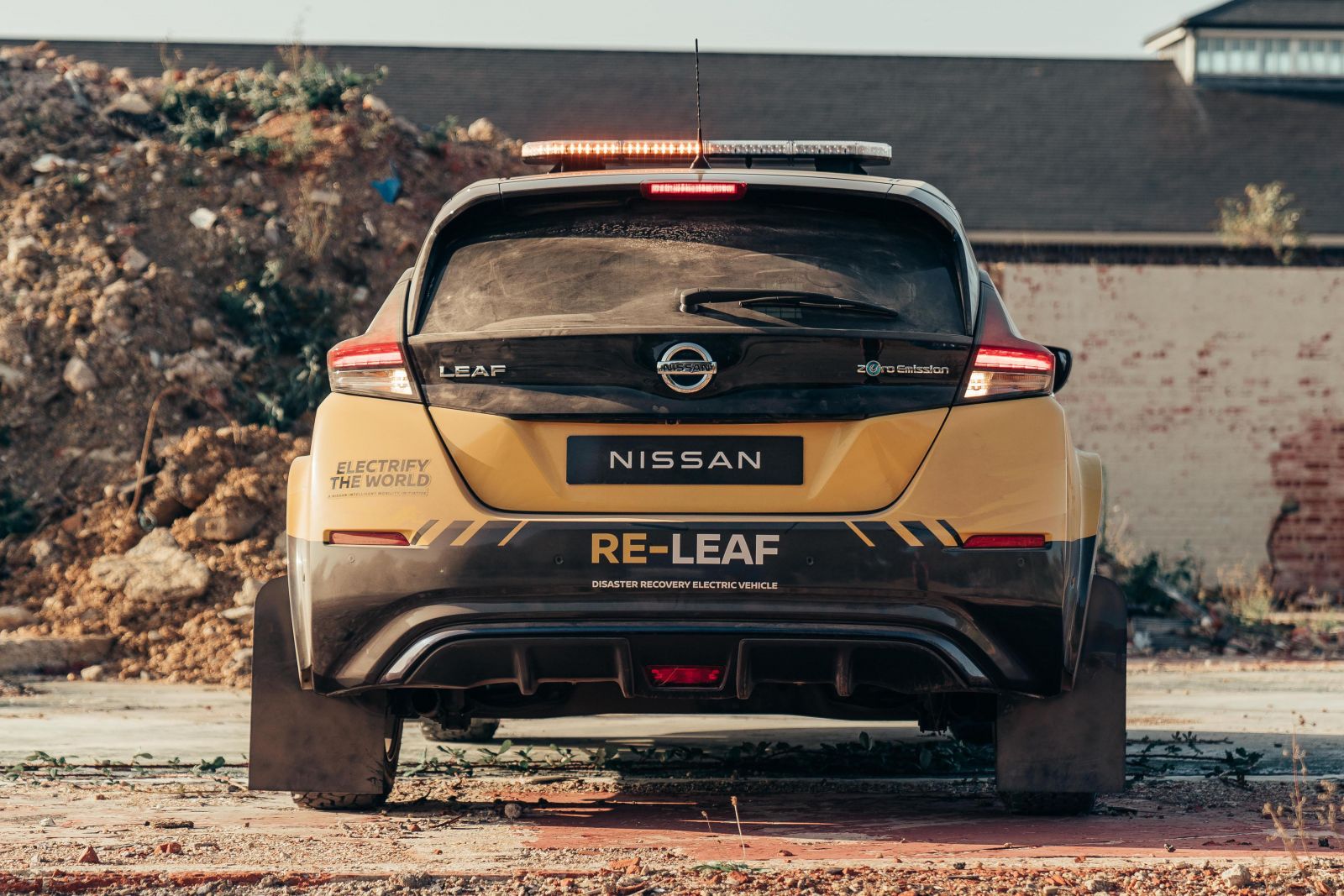 The Re-Leaf can also function as a command centre for rescue and recovery operations with a 32-inch screen and specially-designed pull-out desk in the boot.