The next Mitsubishi Outlander looks set to feature a Nissan engine under the bonnet, as the Renault-Nissan-Mitsubishi Alliance looks to deepen development ties between its two Japanese members.
Spy photos of the new Outlander, which is expected to look like the Engelberg Tourer Concept revealed last year, have been circulating for some time.
Now, a report from Nikkei Business Daily in Japan claims the mid-sized Toyota RAV4 and Mazda CX-5 rival could launch later this year.
The report also says the upcoming Outlander will share plenty of components with the upcoming 2021 Nissan X-Trail, including its petrol engine, in a bid to slash development costs.
As part of the technology tie-up between the two brands, Mitsubishi is expected to provide the plug-in hybrid system from the Outlander PHEV for a new version of Nissan's big-selling Qashqai, a model last refreshed at the end of 2017.
In the United States, the Qashqai is sold as the Rogue Sport. A Qashqai or Rogue Sport PHEV would be the first plug-in hybrid Nissan model – despite the brand's experience with the electric Leaf, it hasn't developed its own PHEV drivetrain.
It's always difficult to gauge design from camouflaged spy shots from Europe, but it appears the new Outlander will take several cues from the Engelberg Tourer mid-sized SUV concept from the 2019 Tokyo motor show.
Along with its more aggressive face and Dynamic Shield grille, the production car is likely to include the extended-arm side mirrors, invisible door handles, and cascade-style daytime running lamps.
Even the clamshell bonnet and grille look to be identical for what could be one of the most innovative production series designs to wear a Mitsubishi badge.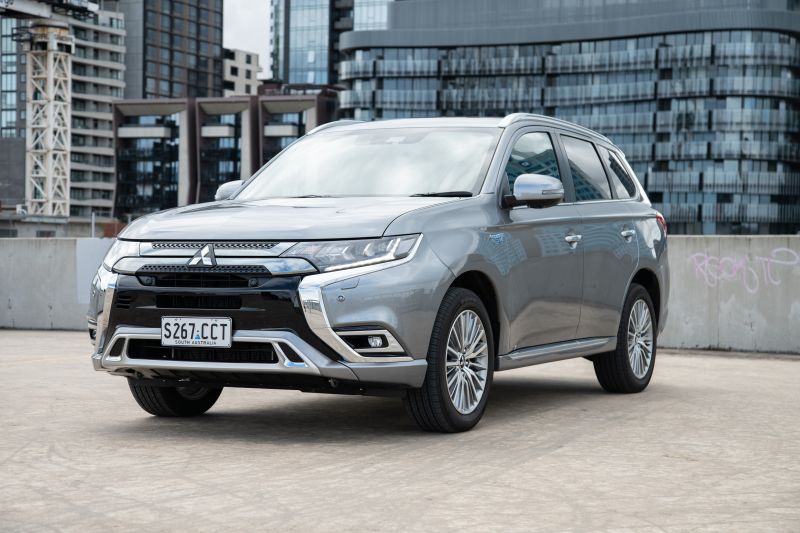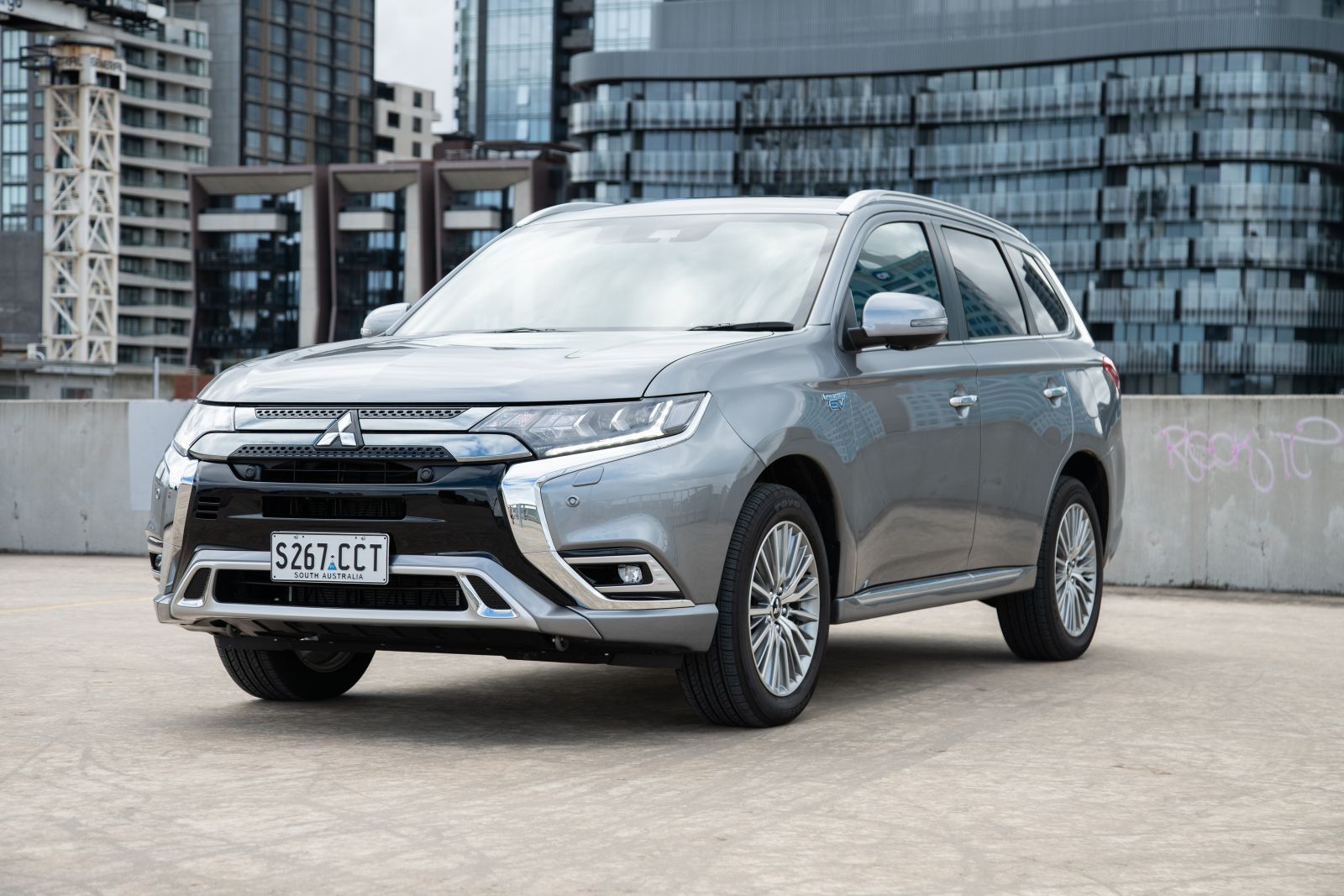 The current Mitsubishi Outlander has been in service since 2012, although it received updates in 2015 and 2018.