With rumours that one day we might see the return of the legendary Wankel rotary engine, considering that production Mazdas only came with up to 3 rotors – we can be certain it won't come anywhere near what this crazy backyard boat builder did himself.
Tyson Garvin's creation boggles the mind, displacing 960 cubic inches, or just over 15.7 litres, and weighing in at 376kg (830lbs). Garvin tells us in naturally aspirated form, it has produced 1400hp. With race fuel and methanol he says it is capable of just over 5000hp, although that figure is purely theoretical at this point.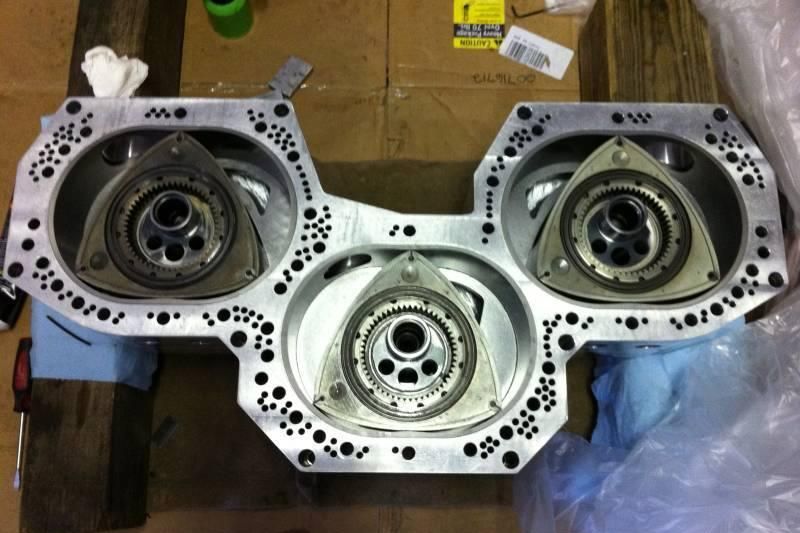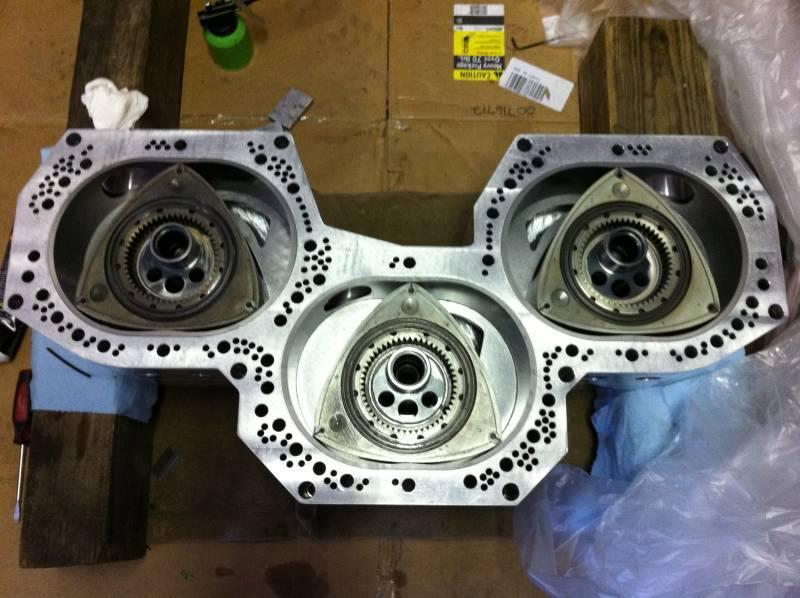 So one might ask how & why does this even exist? Record-holding boat racer, Gavin started work on this engine design back in 2010 to develop an alternative to traditional marine performance.
The creation came about by trying to pack as much power as possible into the space a marine big block Chevrolet V8 would normally reside. He measured up the area and concluded that 12 rotors would neatly fill that space. Overall, the 12-rotor engine is 76cm long, 80cm wide, and 61cm tall.
"We came to the limit what a big-block could," says Gavin. "We wanted to make more continuous power, not just power for drag racing. The rotary makes more power for its size."
"We looked at a 100 different ways to arrange the rotors," he recalls. "But the 'Y' design was the only way get 12 rotors in the space of a big-block."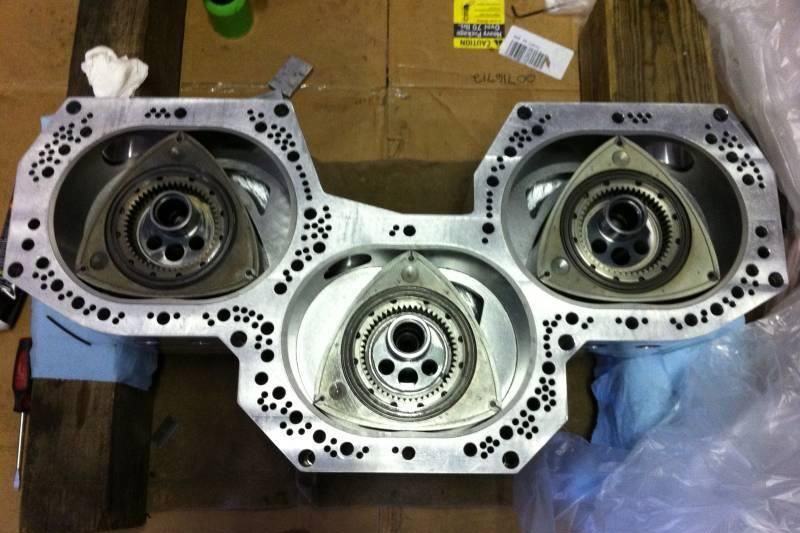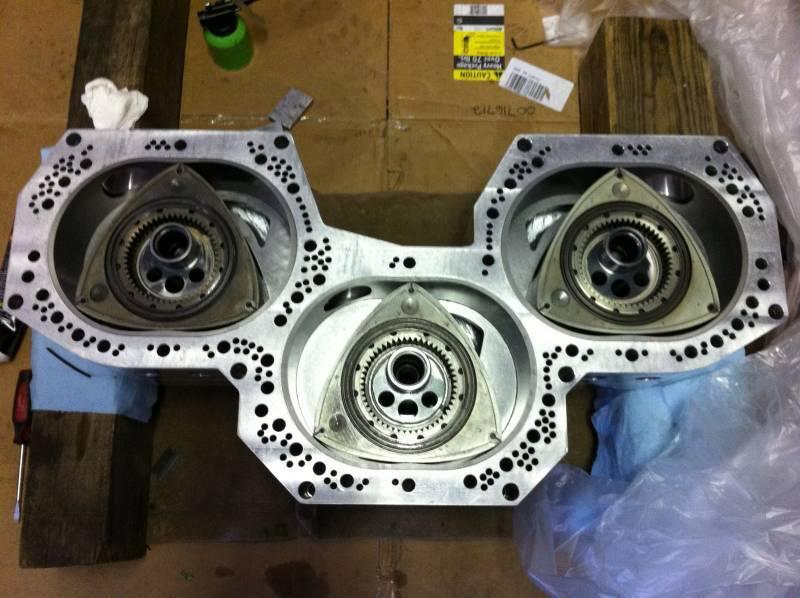 Essentially, there are three banks of four rotors. The top two banks are connected by a gears on the back of the engine block to the centralised lower bank, which is connected to the output shaft. One bank is set up to counter rotate against the main bank while the other gearset is fitted with a idler gear so it rotates in the same direction as the main shaft.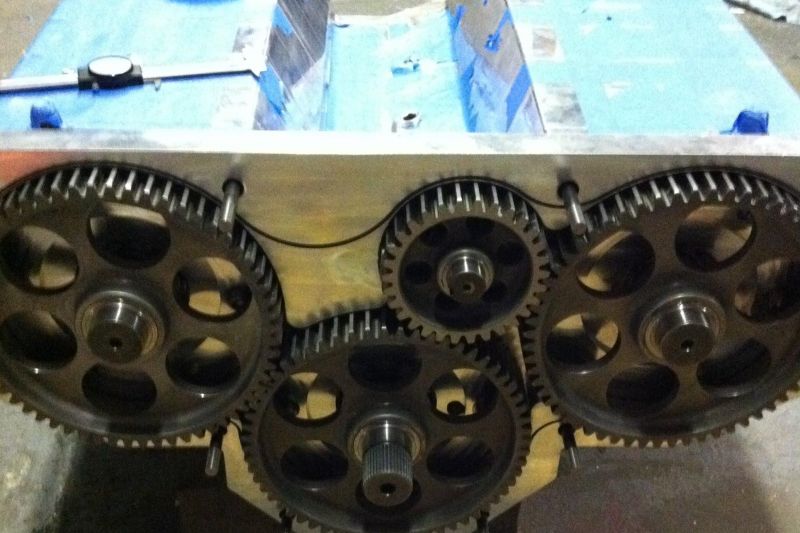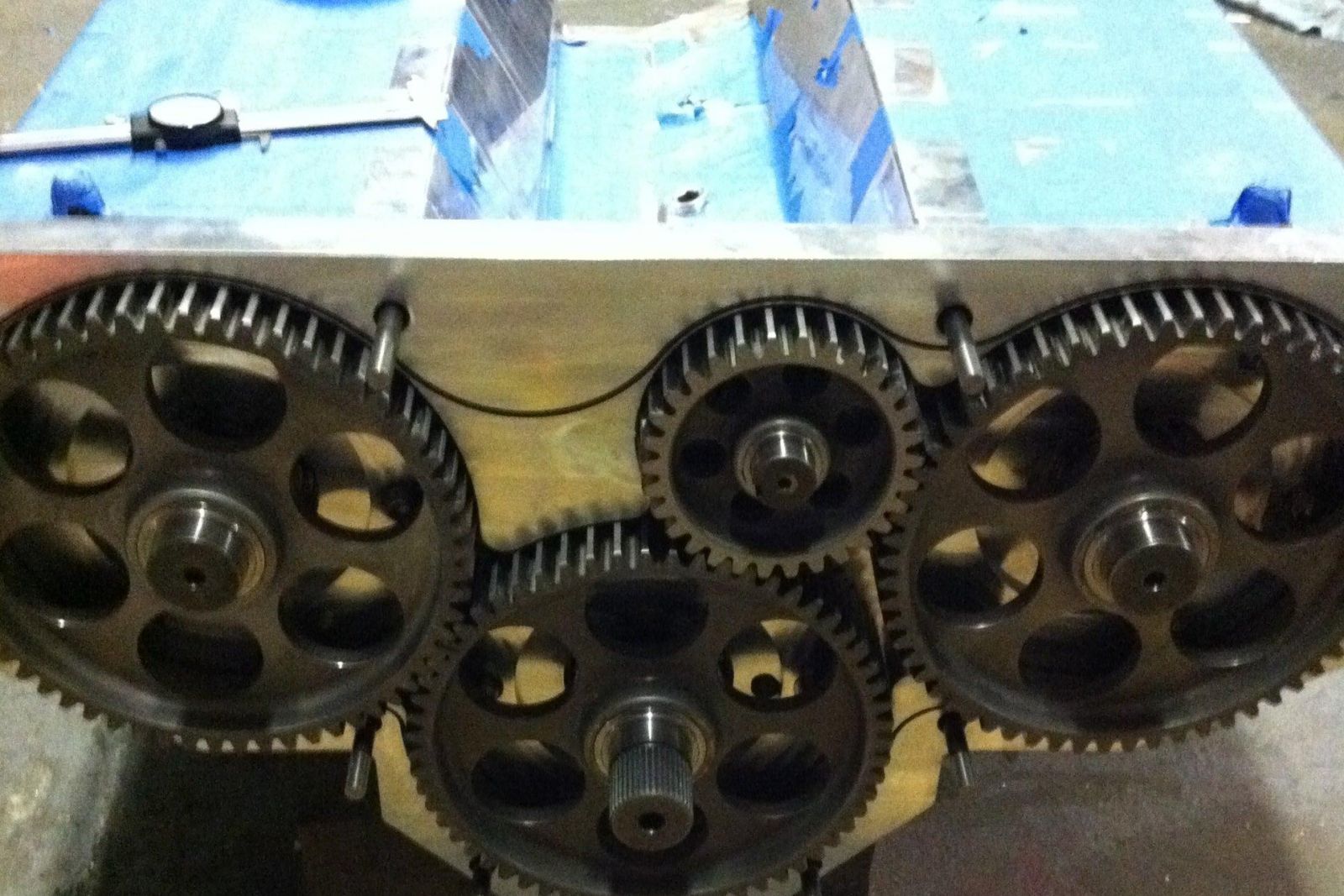 "We needed one bank to counter rotate so the exhaust side would match up with the other," says Gavin.
According to Gavin, the engine is designed to be flexible enough to use in pleasure boating at around 1,400 horsepower for up 400 hours between scheduled maintenance, or it could be turbocharged with a pair of 122mm turbos (10 pounds of boost) to make 2,400 horsepower for about 200 hours for poker runs and other spirited adventures. Both those power numbers are on 87 octane fuel. Jumping up to 25 pounds of boost on race fuel could push the power levels beyond 3,600 horsepower. Increase that to 50 pounds of boost could result in over 5,000 horsepower. For steady state running, recommended rpm will be in the 8,500 to 9,000 range. But an all-out drag version could spin up to 14,000 rpm.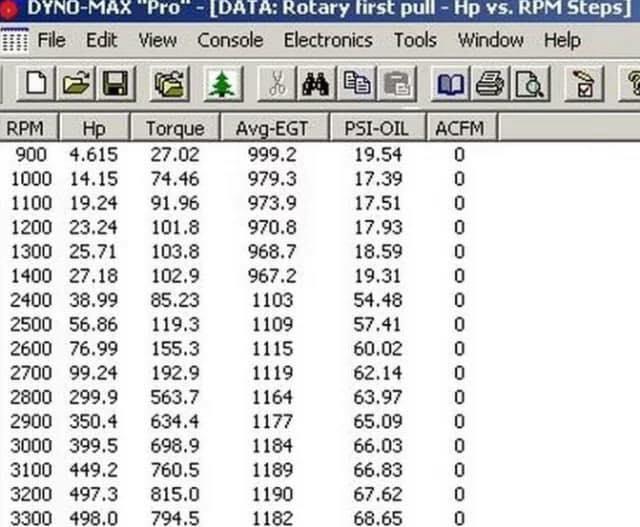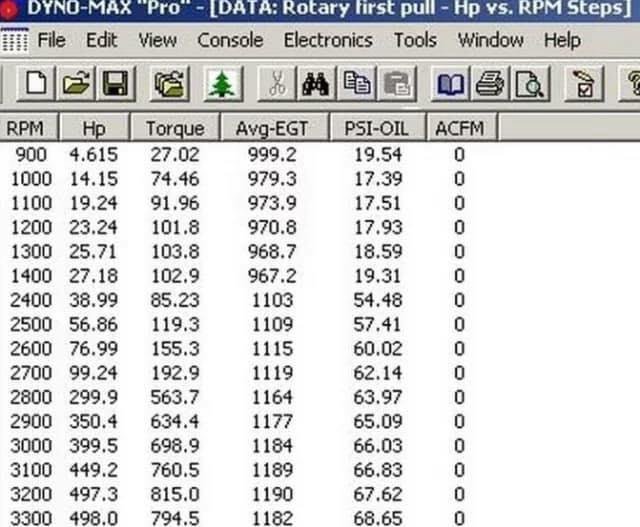 During testing, the 12 rotor pushed an impressive 497hp at only 3200rpm, less than 1/3 of its proposed redline, where we know the Wankel really comes into its own.
All of the design work and machining were handled in-house by Gavin and his team. Only the rotor itself is shared with the original Mazda 13B 2-rotor.
A keen reader might observe that 12x 13B rotors would "only" displace around 7.8L, not 15.6L. Rotaries however kind of cheat by firing more frequently than a traditional 4 stroke piston engine.
 Tyler answers this in one of his Facebook posts – "The engine is 480 cuin firing each rotor once the way a rotary is calculated, it is 960 cuin calculated the way a big block is with two crank revolutions, and 1440 cuin if you fire each face of the rotor."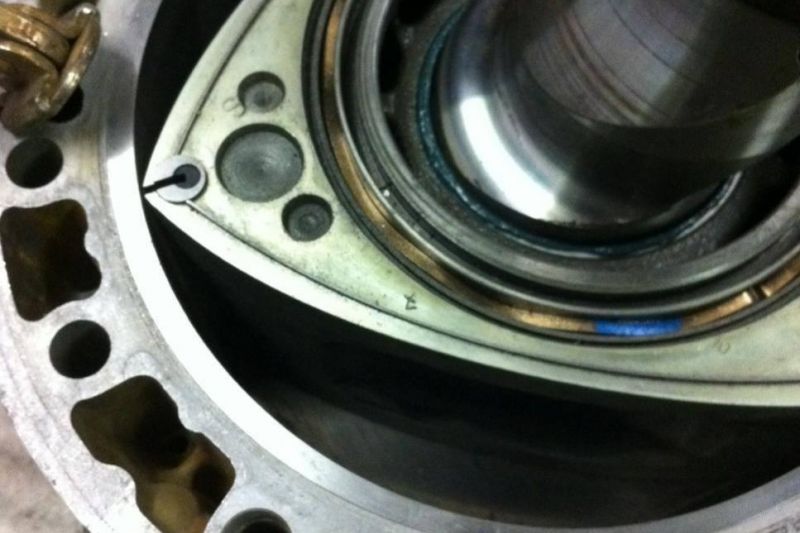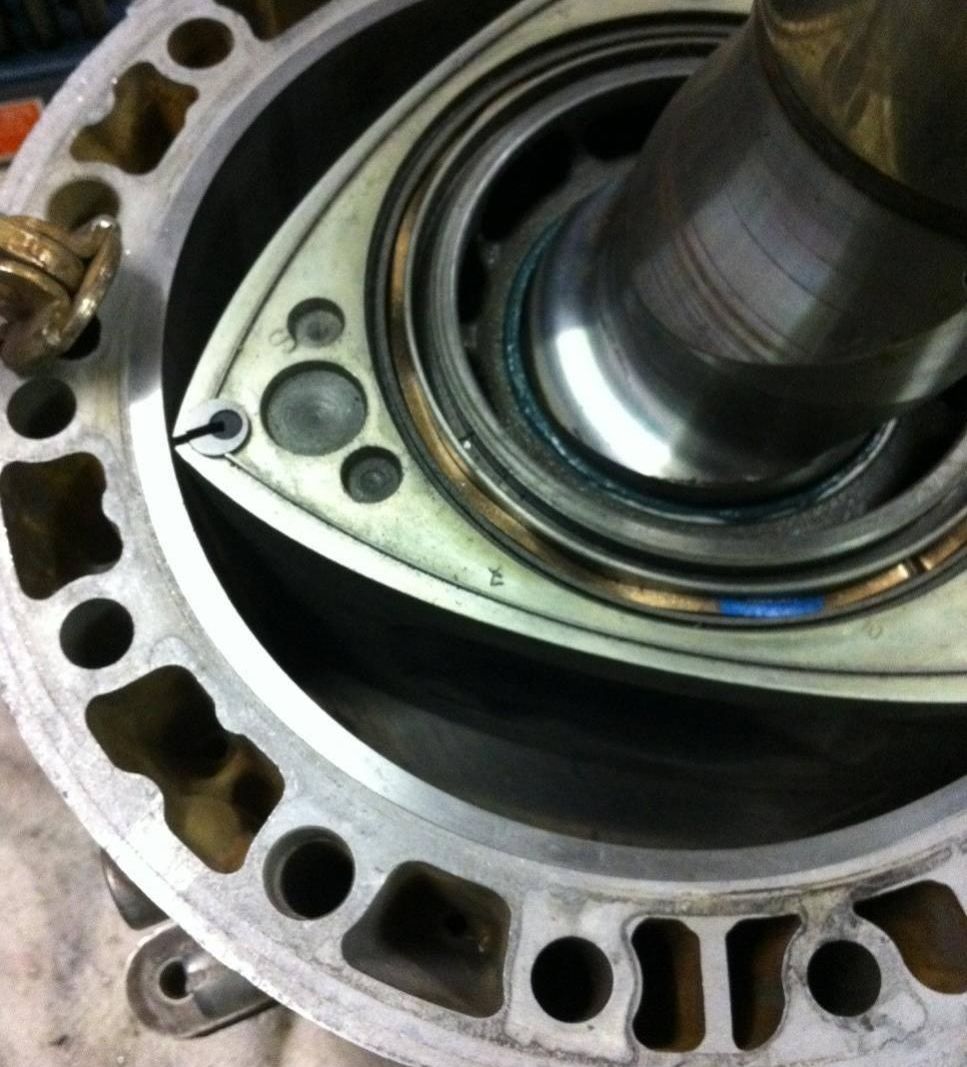 Performance comes at a price though – with Tyson stating that the estimated cost exceeded $500,000USD for the motor alone – don't expect to be fitting one to your mates MX-5 any time soon.
We originally caught wind of this project a few years back now, but unfortunately there have been no new updates in around three years. We hope Tyler gets this fitted to a boat soon so we can see it in action!
You can follow the 12 Rotor development here.