Hyundai has shed more light on its swoopy Prophecy concept car, as it continues to make use of its new electric architecture.
Debuted in 2019 under the angular 45 concept, the E-GMP platform will underpin Hyundai's aggressive push into hybrid and pure-electric vehicles.
The brand plans to launch 44 new electric and hybrid vehicles by 2025.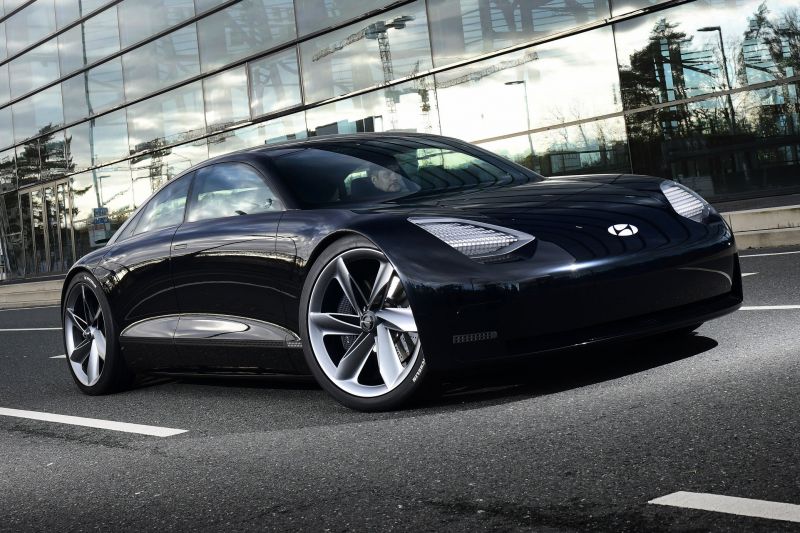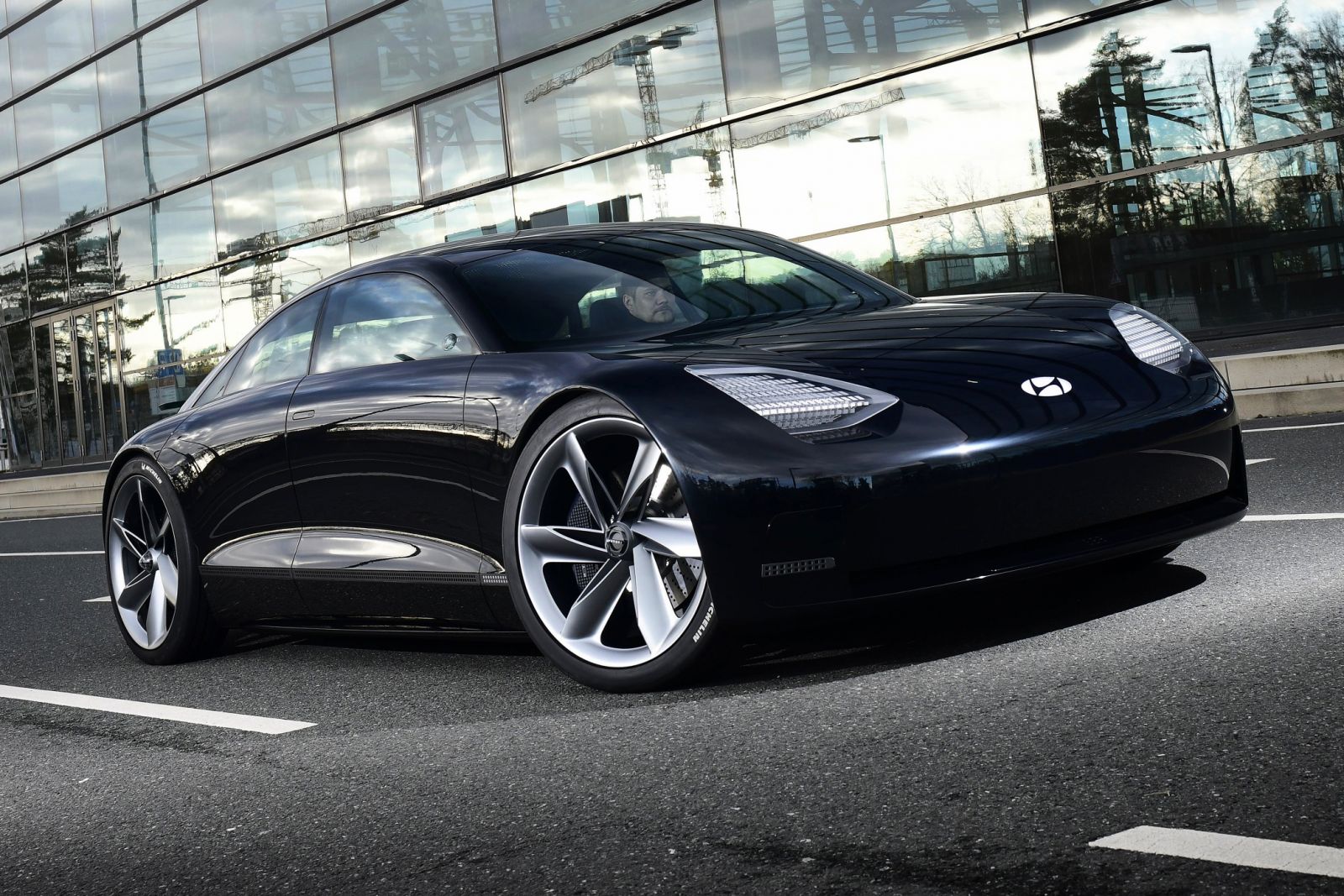 Although it hasn't been confirmed for production, the Prophecy offers a look at what's possible for Hyundai.
Inspired by the streamliners of the 1920s and 1930s, the two-door coupe eschews the angular design of last year's 45 concept for something more in keeping with the 'Sensuous Sportiness' design language spreading across the Hyundai range.
The wheels are propeller-shaped units designed to minimise drag, while the rear spoiler is a retro-futuristic ducktail with more than just a hint of Porsche 911 about it.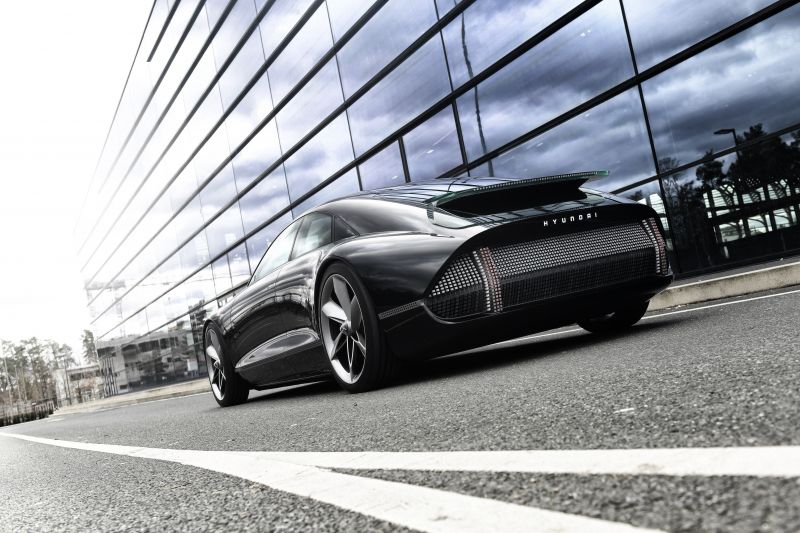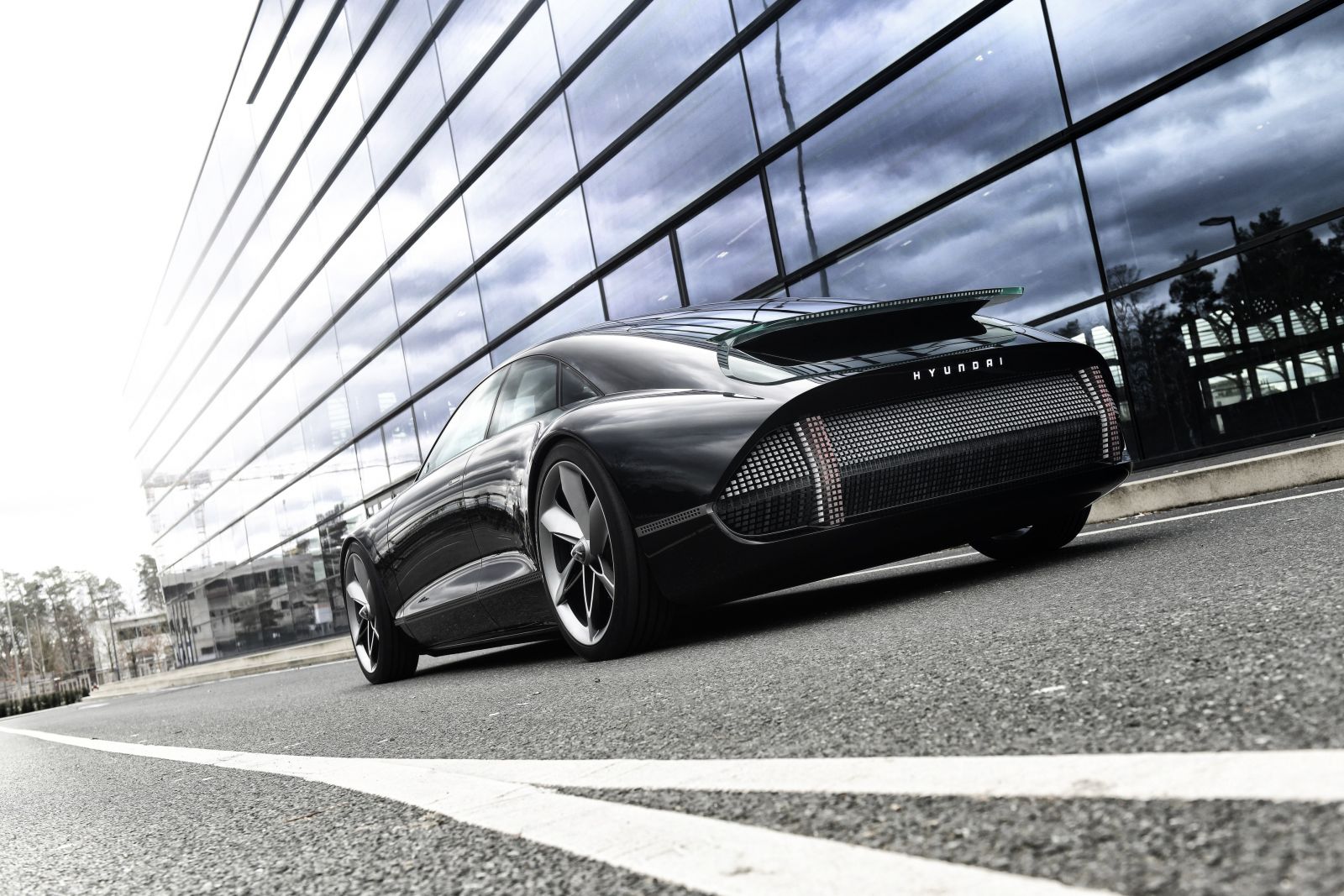 The cabin is similarly futuristic. There's no steering wheel, with Hyundai instead opting for a joystick. The car's name might be prophecy, but we don't foresee that taking off in lieu of a steering wheel any time soon.
A curved display spans the width of the dashboard, while the driver is faced with a high-resolution display of their own.
When the mood strikes, the driver can enter 'relax mode'. The seats automatically recline and the infotainment screen pivots to sit above the driver and passenger for Gold Class viewing – provided the car is driving autonomously, of course.
The Prophecy was meant to be revealed at the cancelled Geneva motor show, however Hyundai instead whipped the covers off online.