Fancy interior lights aren't just for aesthetics anymore.
Thin LED light strips strewn across the dashboard, centre console, door panels and even seatbelt buckles have now become a design statement in luxury-badged models. And it's gradually filtering down into mainstream models, too.
According to a study by BMW and the Lighting Engineering Group at Ilmenau University of Technology, ambient lighting intensifies spatial perception, enhances perceived interior quality and makes drivers feel safer.
As a result, ambient lighting is becoming more practical, with new applications that can improve safety and alerts.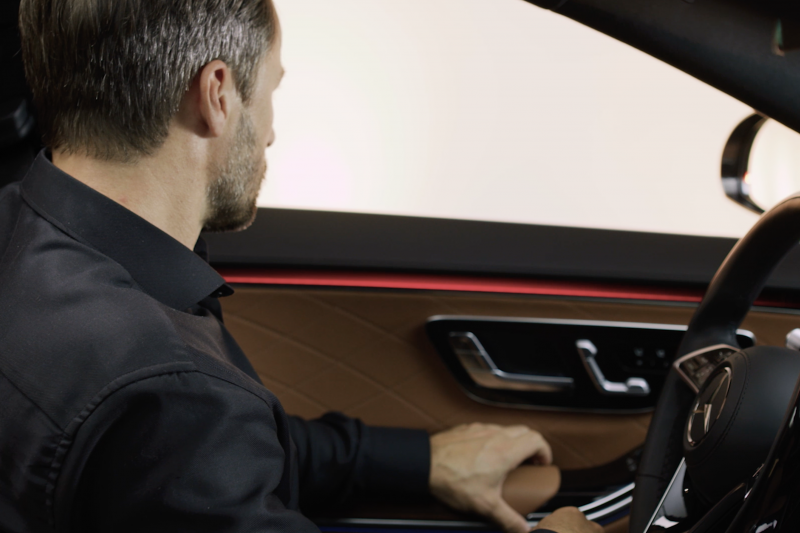 Safety warnings
The proliferation of active safety technologies like auto emergency braking (AEB), blind-spot monitoring, and radar cruise control, just to name a few, has meant even entry-level buyers have access to potentially life-saving features previously reserved for high-end flagships.
However, alerts from these safety systems have typically been limited to audible chimes, a flashing light on the wing mirrors or a pop-up message on the driver's digital instrument cluster. Not anymore.
Automakers such as Daimler and the Volkswagen Group integrate safety assistance systems with interior lights.
For example, if a car or cyclist is approaching the car while stationary, the vehicle can rapidly flash red interior lights on a door panel strip to warn its drivers and passengers.
Likewise, Volkswagen's ID. Light – which will first feature on the ID.3 hatchback and forthcoming ID.4 SUV – will flash a windscreen-wide LED light bar to warn drivers of an impending collision. GM uses a smaller five-LED array in front of the driver, too.
Furthermore, newer BMWs have a steering wheel featuring a thin light strip on its spokes. When a semi-autonomous function is activated, it illuminates green. This includes adaptive cruise control and lane centring assist, when the vehicle is automatically parking, or using the reverse manoeuvre assistant.
In the USA, when General Motors Super Cruise is on, the light bar at the top of the vehicle's steering wheel rim will illuminate green to indicate it has activated its level two autonomous driving function.
If the system is paused (the driver takes over the wheel), it will blink blue. A flashing green light attempts to alert the driver to look at the road in front – via its facial recognition – and can then flash red if there's still no response.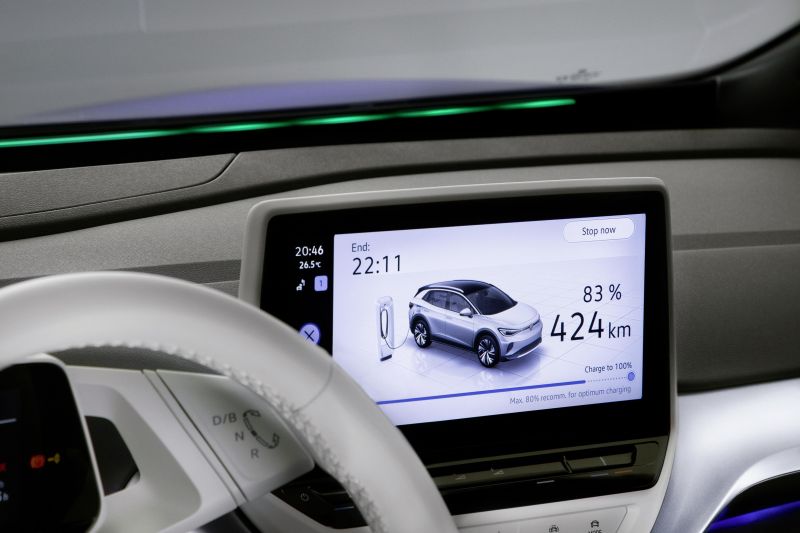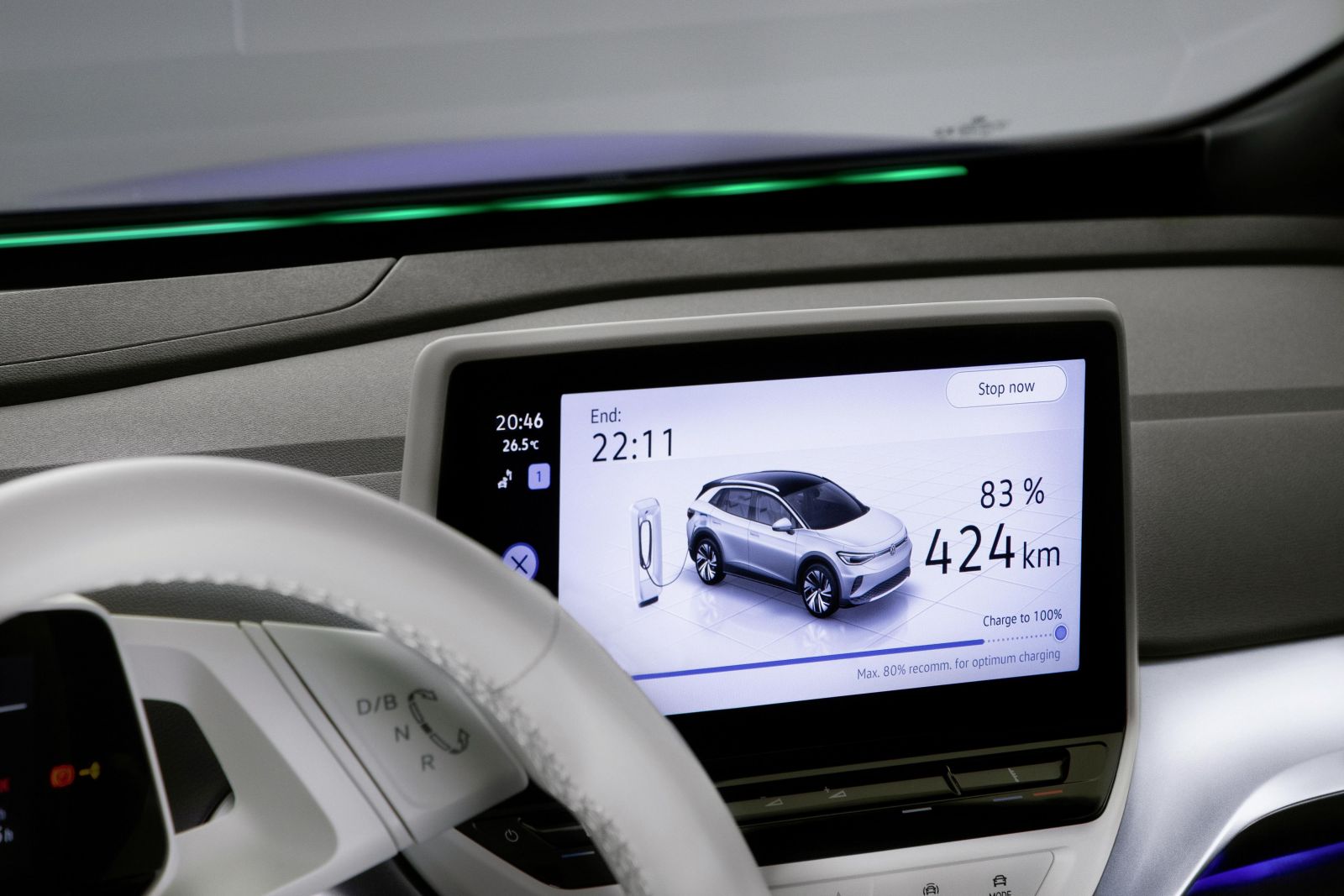 Navigation
Simply looking at the touchscreen, digital instrument cluster or head-up display still isn't enough to navigate safely without turning the driver's attention away from the road.
Volkswagen's ID. Light attempts to use a full-width LED light bar in front of the windscreen to communicate with the driver using a series of different animations and colours.
A headlining feature for the company's electric vehicles, the ID. Light strip can sequentially blink a blue light to recommend the driver to change lanes before the next turn or warn if the vehicle is in the wrong lane when navigating using the built-in navigation system.
The light will also sequentially illuminate when you've activated your indicators in the respective direction – just like the dynamic turn indicators on the exterior.
Volkswagen says the ID. Light "reduces the stress of driving in traffic".
"This use of light, makes the vehicle more 'personable' and is a very simple and intuitive way of communicating," says user experience designer, Valentina Wilhelm.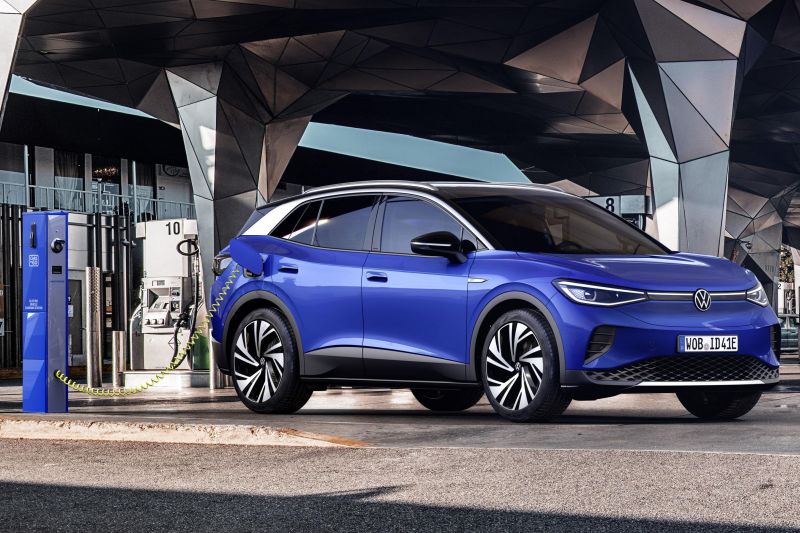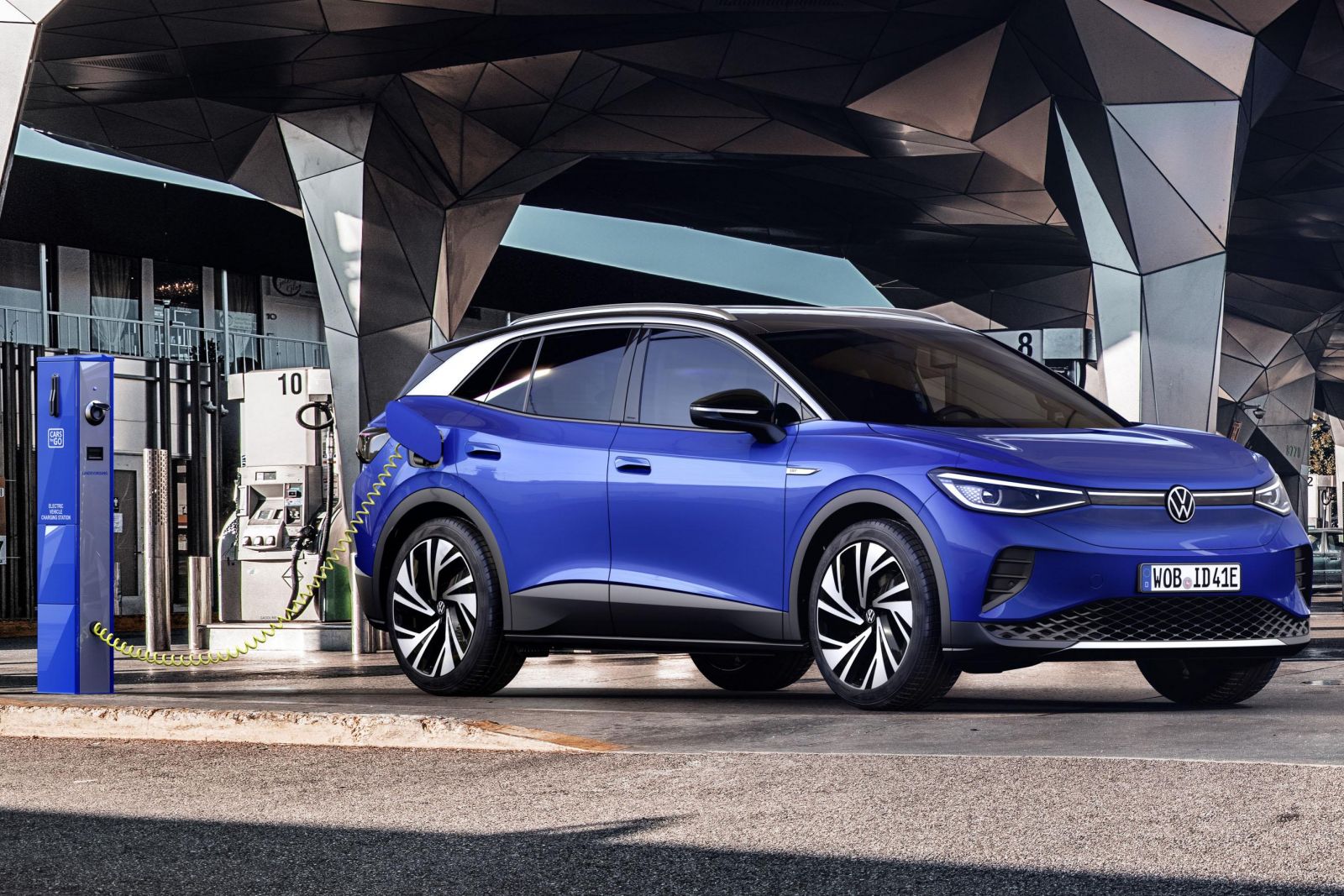 Vehicle Signals
The Volkswagen ID. Light also serves more functions beyond driving.
It can signal when the doors are locked or unlocked in a red and green animation respectively, pulse a white light when the vehicle is put in park, reverse, neutral or drive, and also displays a neat welcome and goodbye animation.
Additionally, it illuminates green in the centre if there is an incoming call made to your connected smartphone and glows a portion of the strip white when Volkswagen's voice control is activated – in the area where the person is speaking to indicate it is listening to commands from the driver (right) or passenger (left).
Volkswagen's ambient lighting feature also acts as an electric vehicle charging status indicator with a bright green animation that can be seen outside the car.
Cars such as the Nissan Leaf and Hyundai Ioniq feature a three-stage charging indicator light, although internet-connected mobile apps and fully-digital instrument clusters have foreshadowed it in premium models from the likes of Tesla, Jaguar and Porsche.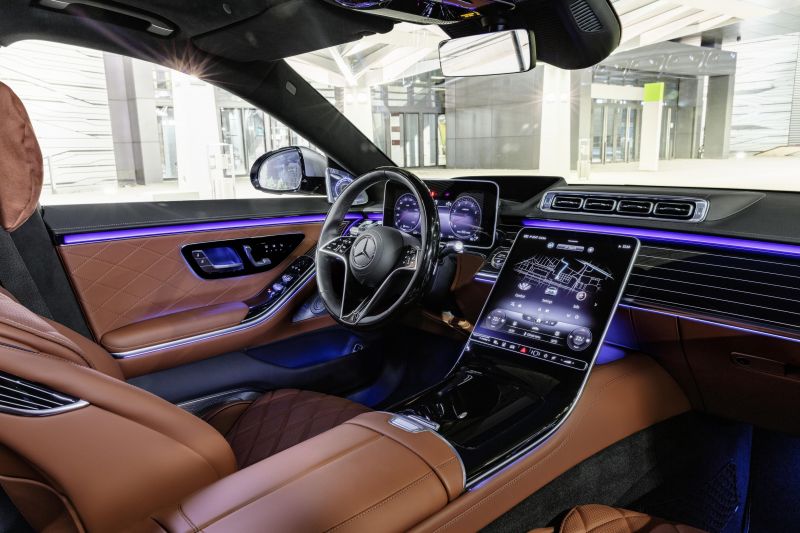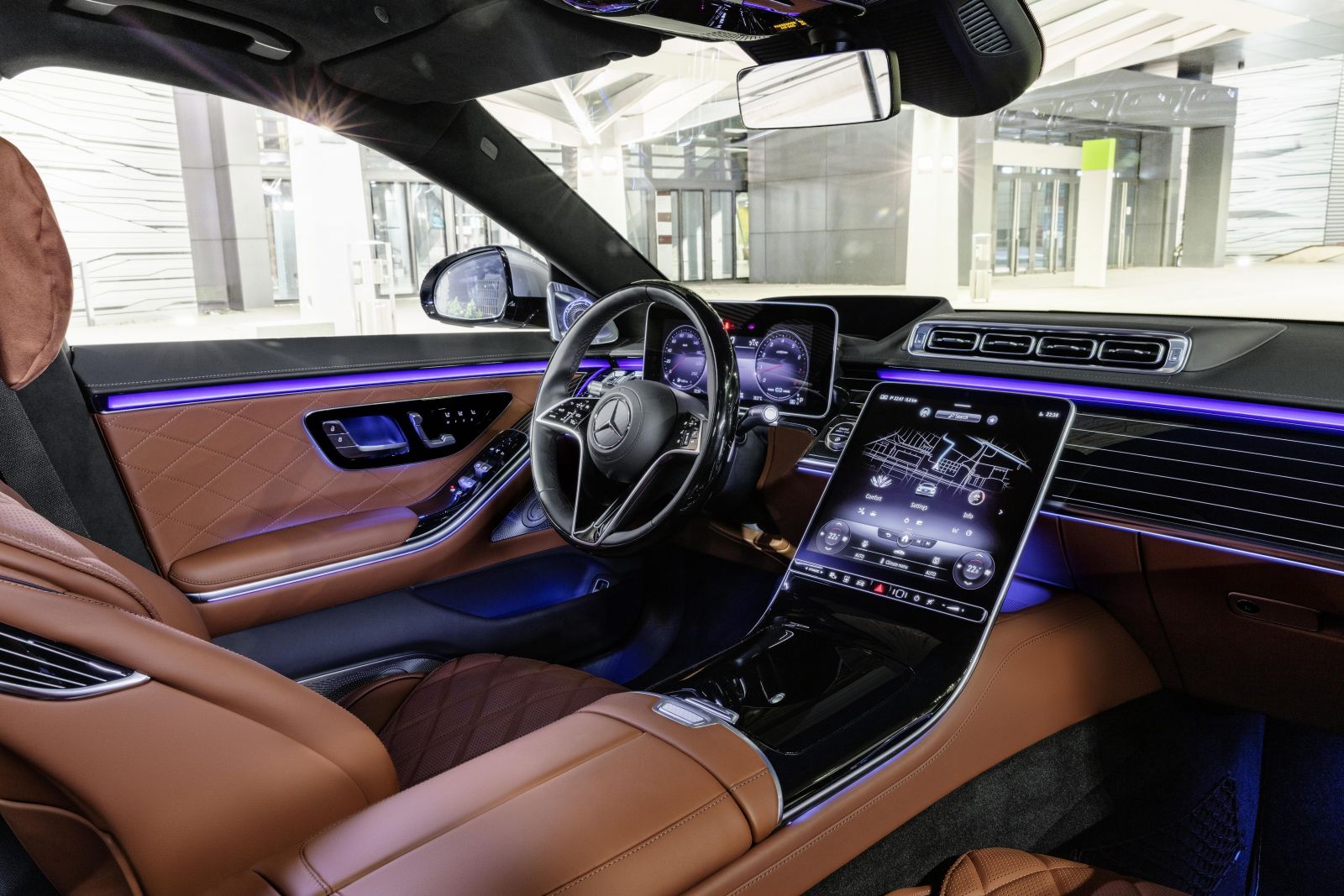 Dynamic Interior Ambience
Sure, fibre optic night sky lights on a Rolls-Royce's headliner or intricate illuminated speaker grilles on Bentleys are beautiful. But, they're out of reach for most ordinary consumers.
Nowadays, ambient lights have filtered down onto mainstream cars – and they're not just static.
The Kia Seltos small SUV in the flagship GT-Line grade includes a feature dubbed 'Sound Mood Lighting'. When audio is played via the 8-speaker Bose system, colours pulse from the speaker itself, door panels and dashboard.
The crossover offers eight different colour settings and six themes to choose from to bring your music (and CarExpert podcasts) to life.
It isn't practical but a neat party trick nonetheless, despite its flaws on the Seltos.
Similarly, the 2021 Mercedes-Benz S-Class limousine can use its 250 interior fibre-optic LEDs to offer dynamic lighting that can change according to music and temperature changes.
The S-Class' ambient lighting can also – along with music, the HVAC, seat massage and fragrant scents – create a more relaxing environment as part of its optional 'Energising Comfort Control' feature.
The German marque already incorporates ambient lights on its turbine-style air vents across the passenger car line-up. It switches between blue (cold) and red (hot) depending on the temperature set.
Not only is it a design statement, it is also safer to not always look down at the HVAC controls while driving.