Electric vehicles are starting to take off in Europe, and Mercedes-Benz will soon add its most affordable EV into the mix with the new EQA.
While the upcoming EQS sedan and crossover, as well as the planned EQE range, are built on a new dedicated electric vehicle platform, the EQA is very clearly based on the existing GLA.
It looks as though the EQA and GLA will be very similar with shared doors and body panels, with key differences limited to design changes at the front and back.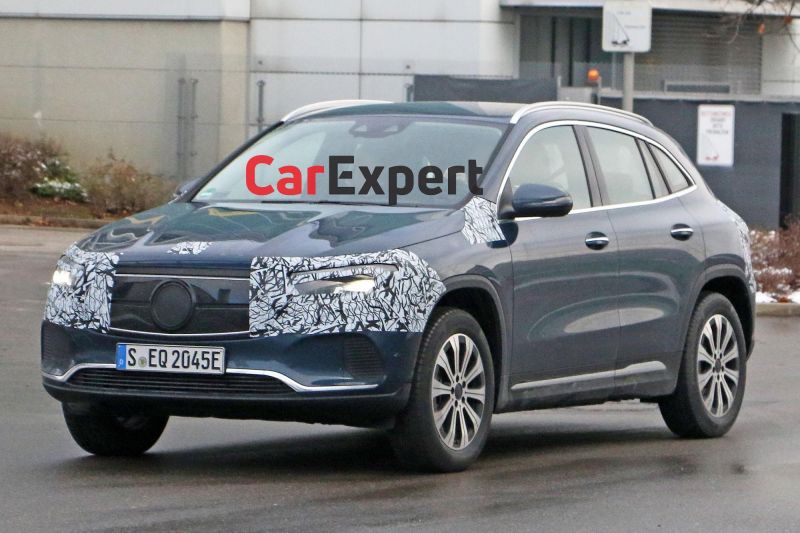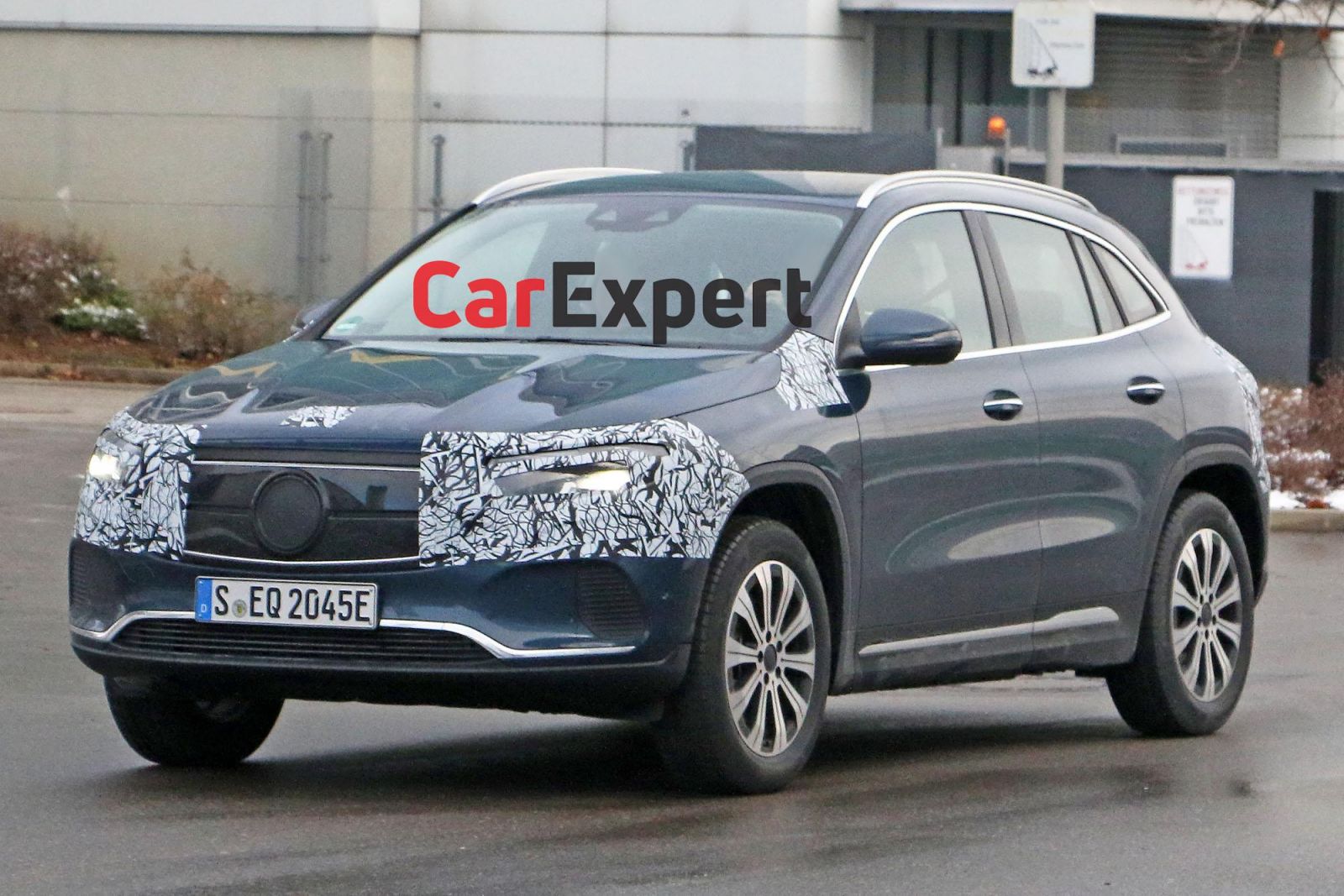 Up front the grille has been closed off and replaced by a piano black slab of plastic. There are two different design themes, each with their own unique bumper and grille setup.
The white prototype has two chrome slats in the grille and an AMG-inspired bumper, while the blue vehicle has a more streamlined bumper with a wavy chrome strip, and a single bar in the grille.
Due to the disguise tape we can't tell if the EQA will have a different set of headlights to the GLA.
Around the side, the sills have gained a prominent chrome strip embedded in the grey plastic.
The biggest changes have been made at the back with the licence plate holder moved from the tailgate to the rear bumper.
Although the tail-lights don't look radically different at this stage, we anticipate they will be joined by an LED light bar or a strip of red plastic, similar to the design of the EQC crossover.
Just like the front, there are two bumper designs, with the white car fielding a slightly sportier look.
Details about the EQA's drivetrain and battery choices have yet to be announced.
The 2017 Concept EQA had a dual-motor electric powertrain with a total of 200kW, while rumours indicate the top-spec battery will be rated at around 500km of range.
After the EQA is launched, Mercedes-Benz will add another EV to the range with the EQB, an electric version of the seven-seat GLB crossover.