The updated Genesis G70 has been spotted outside the Nurburgring in Germany.
The G70 was the last new Genesis to be developed before the luxury marque's new design language was set in stone.
To bring the G70 into line with the new G80 and the updated G90, the G70 is being given a facelift.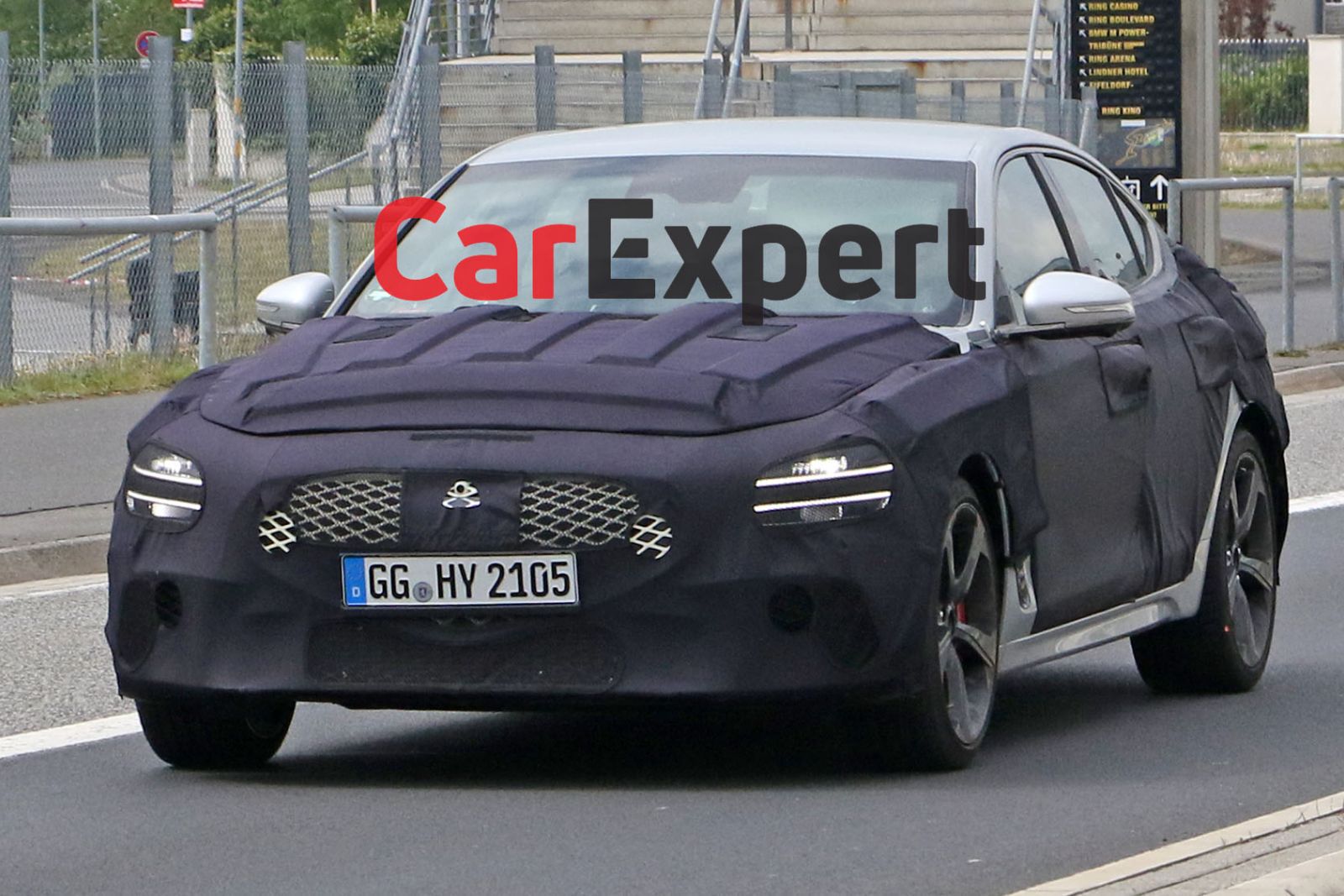 Up front the G70 gains the brand's sharper five-point grille, and on both sides there's a pair of thin rectangular lighting strips, possibly divided by a black strip.
Out the back the LED tail-lights also adopt the twin-strip theme, this time separated by a piece of body colour plastic. There's also a new boot lid and the number plate has been relocated to the redesigned bumper.
Instead of exhaust tips on both sides, the revised model — or at least this specification — has just has one pair on the right.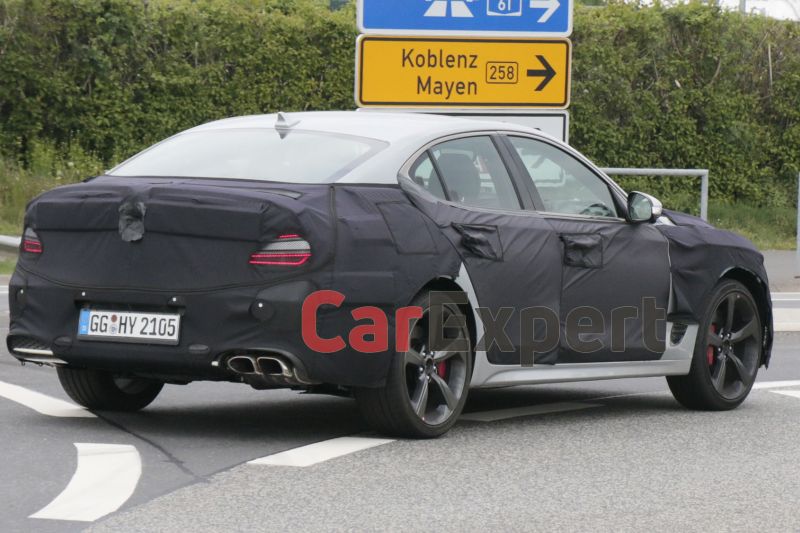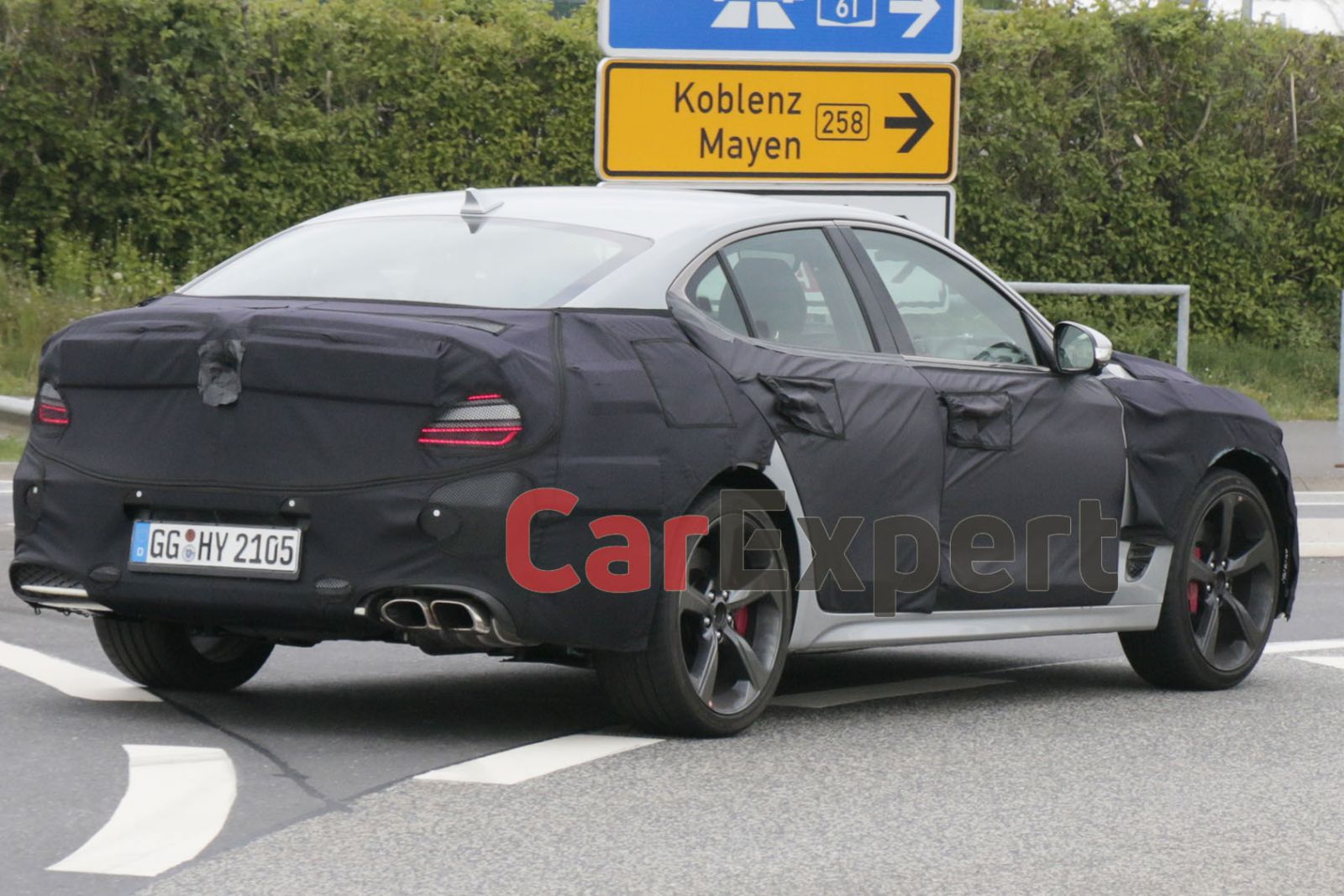 It's not clear if there will be a new bonnet or side panels to accommodate the styling changes we can see here.
There's speculation Genesis could use some Smartstream engines in the updated G70 and replace some steel panels with aluminium in order to improve fuel economy.
Although we don't have any photos of the interior, it's probably a good bet there will be a wider infotainment screen and revised instruments.