Just 40 examples of the Audi TT RS 40 Years of Quattro will be produced and sold only in Germany, which perhaps goes some way towards justifying its €114,040 ($186,000) asking price.
To put that in context, the regular run-of-the-mill TT RS starts from €66,529.41 ($108,600) in its homeland. This means the 40 Years of Quattro edition is almost €44,000 ($72,000) or 71 per cent more expensive than the stock RS.
You could also save yourself a few euros and drive away with Porsche 718 Cayman GT4, which is priced from €94,971 ($155,100) in Germany.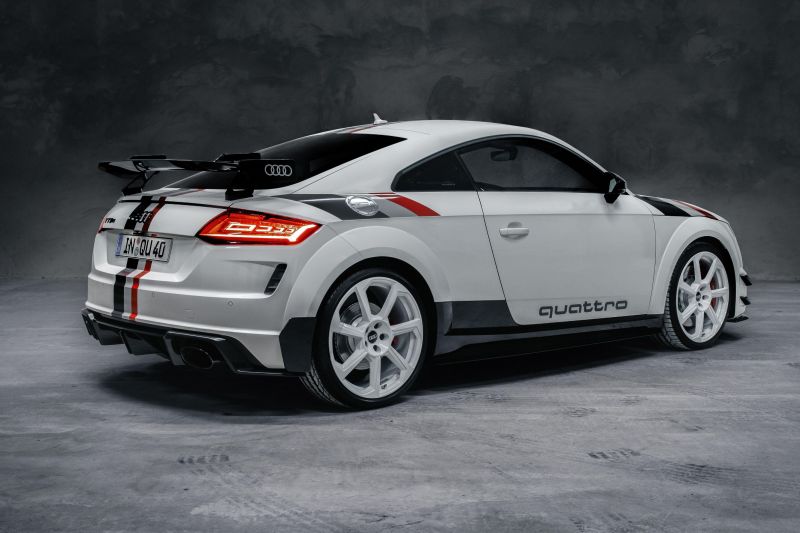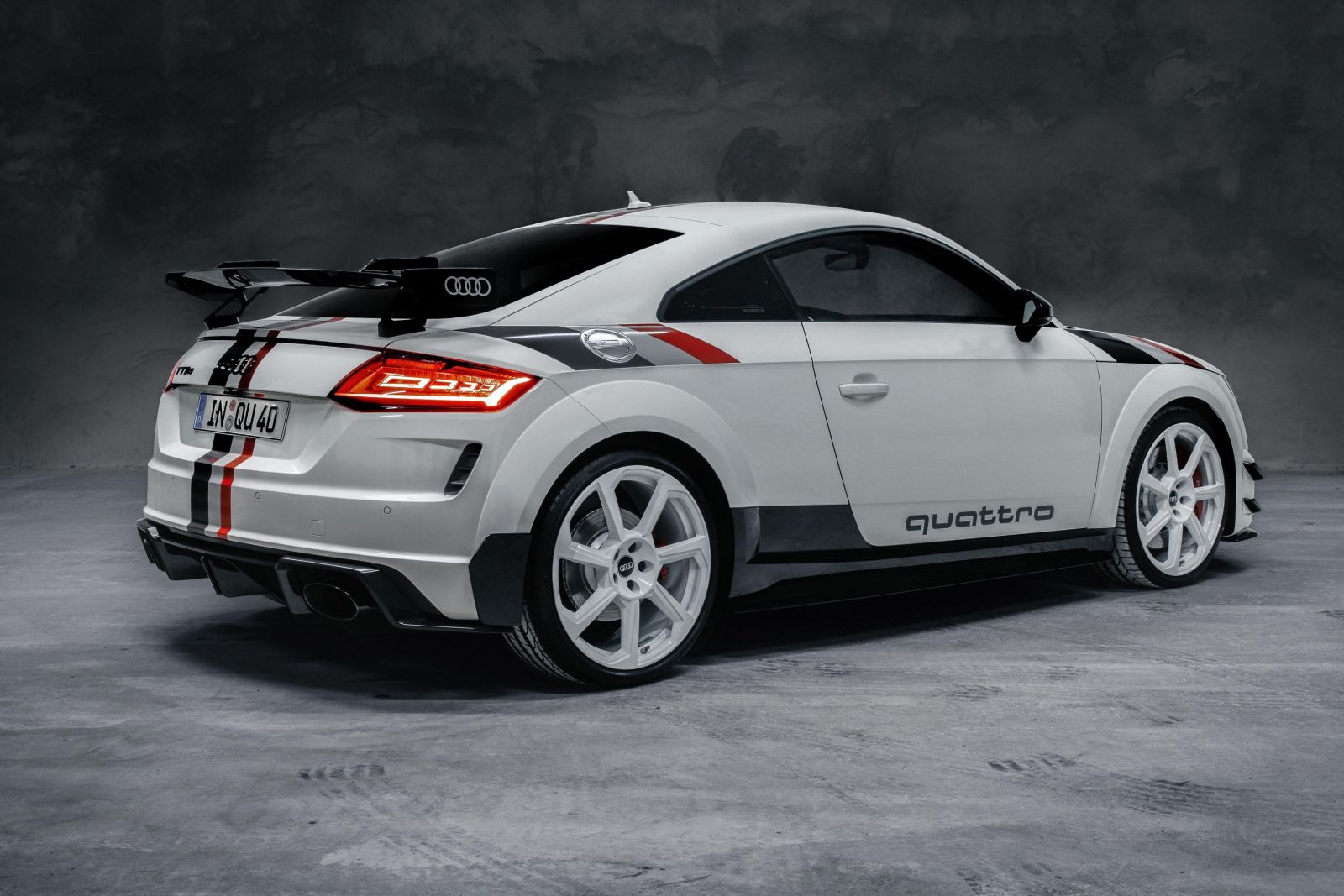 So what do you get for your outlay?
The 2.5-litre turbocharged five-cylinder under the bonnet is unchanged from the regular RS, and pumps out 294kW and 480Nm via a seven-speed dual-clutch transmission. A glossy carbon-fibre bonnet vent improves engine cooling, though.
While the 0-100km/h time of 3.7 seconds is identical to the cheaper model, Audi has increased the top speed to 280km/h.
To improve downforce, the RS 40 Years of Quattro is fitted with a unique aero package. Up front there's a splitter and flics, both in gloss black, while at the back there's a larger fixed rear wing, a more prominent diffuser, and a spoiler at each of the bottom corners.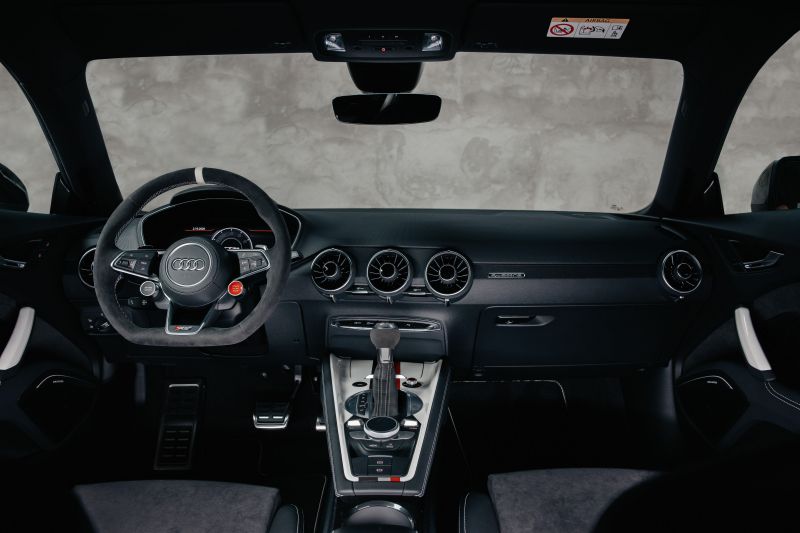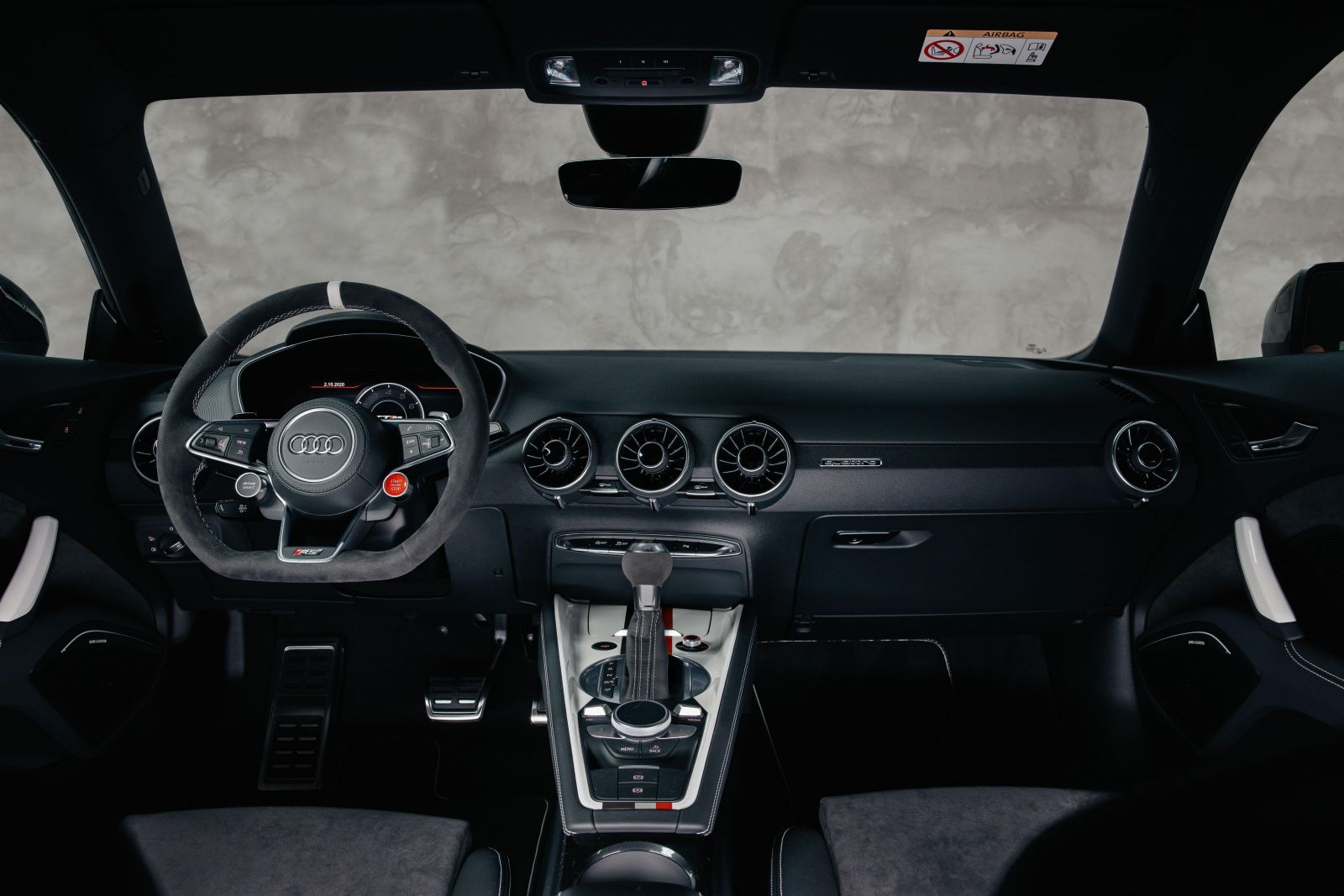 Finished in Alpine white paint, the RS 40 Years of Quattro comes with matching white 20-inch alloy wheels, and large Quattro stickers on the doors.
There's also a black, grey and red decal package that recalls the livery of the 1987 Audi Sport Quattro S1, which won the Pikes Peak International Hill Climb in 1987 with Walter Rohrl behind the wheel.
The stripes are carried through to the centre console in the cabin, where you'll also find a flat-bottom steering wheel with a white 12 o'clock marker, glossy white door pulls, a numbered gear shifter, and 40 Jahre Quattro embroidery on the seats.
For those who want to accentuate the race car feel, the rear seats can be replaced with a carbon-fibre brace, which not only improves torsional rigidity, but reduces the car's weight by about 16 kilograms.