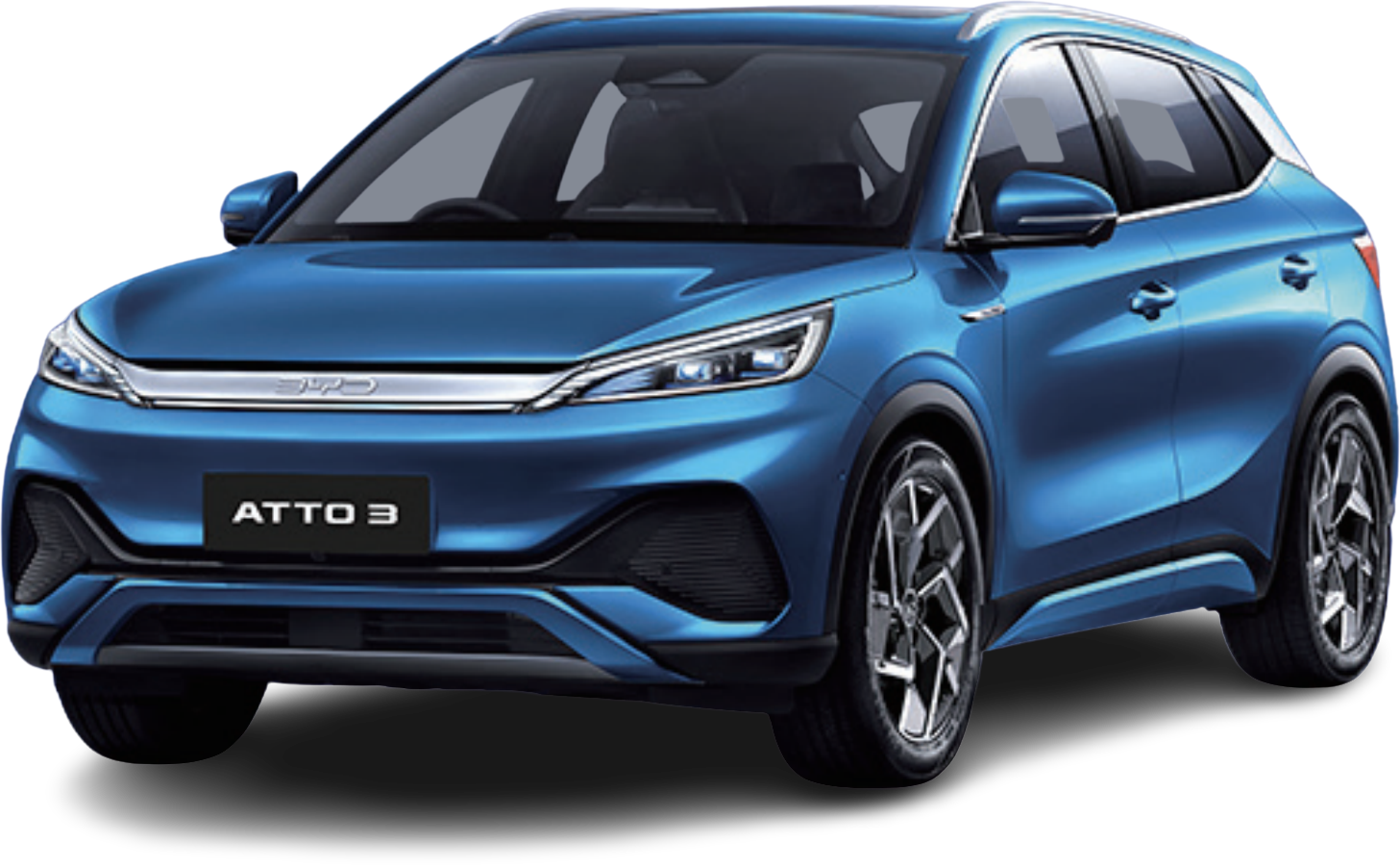 Find Your BYD Atto 3 EV - Fast & Hassle-Free
Join thousands who've found unbeatable deals through CarExpert — superior prices and service, just a click away.

Why you can trust CarExpert
We work for you, not the dealer
We exist to help customers get better outcomes when buying a new car. Unlike others, we're not incentivised to hand you over to a dealer – the only thing we care about is getting you into the right car at a great price.
Our Aussie experts are here to help
CarExpert's concierge team are your independent advisors throughout the process. Need to ask a question? Want advice? Our concierge team are here to help!
Australia's #1 site for new cars
Millions turn to CarExpert each month for the most thorough, independent reviews, news, video and more.
Save Big on CarExpert
Exclusive offers just for you!
41k+
Happy customers this year
Select
Choose your dream car
Connect
We match you with top dealers
Save
Enjoy exclusive CarExpert deals
Need help? Get free, expert guidance
Our Concierge Team awaits to assist, no pressure.
Stories from clients that have found their perfect match with us:
"Absolutely, fabulous service and found exactly what I was looking for. Great Service all around."
"A great service with follow-up calls and courteous staff."
"Helpful website and a good incentive for a fuel voucher."
"Excellent service from the very first enquiry through to picking up the car. Quick professional and hassle-free."
Buying a Mitsubishi Eclipse Cross
"Everything was well explained and influenced the purchase."
"Thanks for putting me on to multiple dealers with prices. It helped me know value. A regional market is less competitive but I felt I knew the value."
"All fine. You guys kept looking on our behalf till we found a vehicle. Thanks. The licence plates are our own Personalised Plates which will be fitted at settlement."
"Very helpful, all dealers contacted me in quick time and saved me ringing around."
Put simply, CarExpert customers are more-informed, better-equipped, and more quickly connected to dealers than elsewhere. It's why our dealer partners look after you with quick service, great prices and no-nonsense help.
Show more...
Empowered Choices
From comprehensive reviews to the latest news, make decisions backed by expert knowledge​​​​.
Cutting-Edge Deals
Access new car deals and a personalized car chooser, simplifying your path to purchase​​.
Community of Enthusiasts
Join a passionate community where love for cars accelerates every conversation​​.
Start with just the basics
Trust the experts to help you get a great deal and a likely discount when you buy a new BYD Atto 3 EV
Featured BYD Atto 3 EV
Want our expert team to help source a deal on a new
BYD Atto 3 EV?
Want our expert team to help source a deal on a new
BYD Atto 3 EV?
Price Range
$48,011 - $51,011
Find a deal tailored to you, select a variant and enter your postcode
Unlock better deals from 300+ dealers
We work for you not the dealer
Stories from clients that have found their perfect match with us:
"Absolutely, fabulous service and found exactly what I was looking for. Great Service all around."
"A great service with follow-up calls and courteous staff."
"Helpful website and a good incentive for a fuel voucher."
"Excellent service from the very first enquiry through to picking up the car. Quick professional and hassle-free."
Buying a Mitsubishi Eclipse Cross
"Everything was well explained and influenced the purchase."
"Thanks for putting me on to multiple dealers with prices. It helped me know value. A regional market is less competitive but I felt I knew the value."
"All fine. You guys kept looking on our behalf till we found a vehicle. Thanks. The licence plates are our own Personalised Plates which will be fitted at settlement."
"Very helpful, all dealers contacted me in quick time and saved me ringing around."
FOR FREE EXPERT ADVICE, CALL US ON 1300 587 992
Price
Ranges from $48,011 to $51,011
Body Style
4 Door Wagon
Release Date
January 2022
Drive Type
Fwd
VIN Plate Location
Compliance Plate Location
Country of Origin
China
Safety ANCAP Rating
5
Number of doors
4
Seating Capacity
5
Frequently Asked Questions