We usually recommend a 1000km run-in period before really putting any new car through its paces, but this customer seems to have taken matters into their own hands and done themselves, and the brand spankin' new Yaris GR a mischief by taking out a curb with the front left wheel.
A potential customer of a brand new Toyota Yaris GR-4 has done more than just a custom wheel alignment on the special homologation hot hatch car while on test drive in Sydney, Australia. Thankfully the damage was limited to the front left hand side of the car.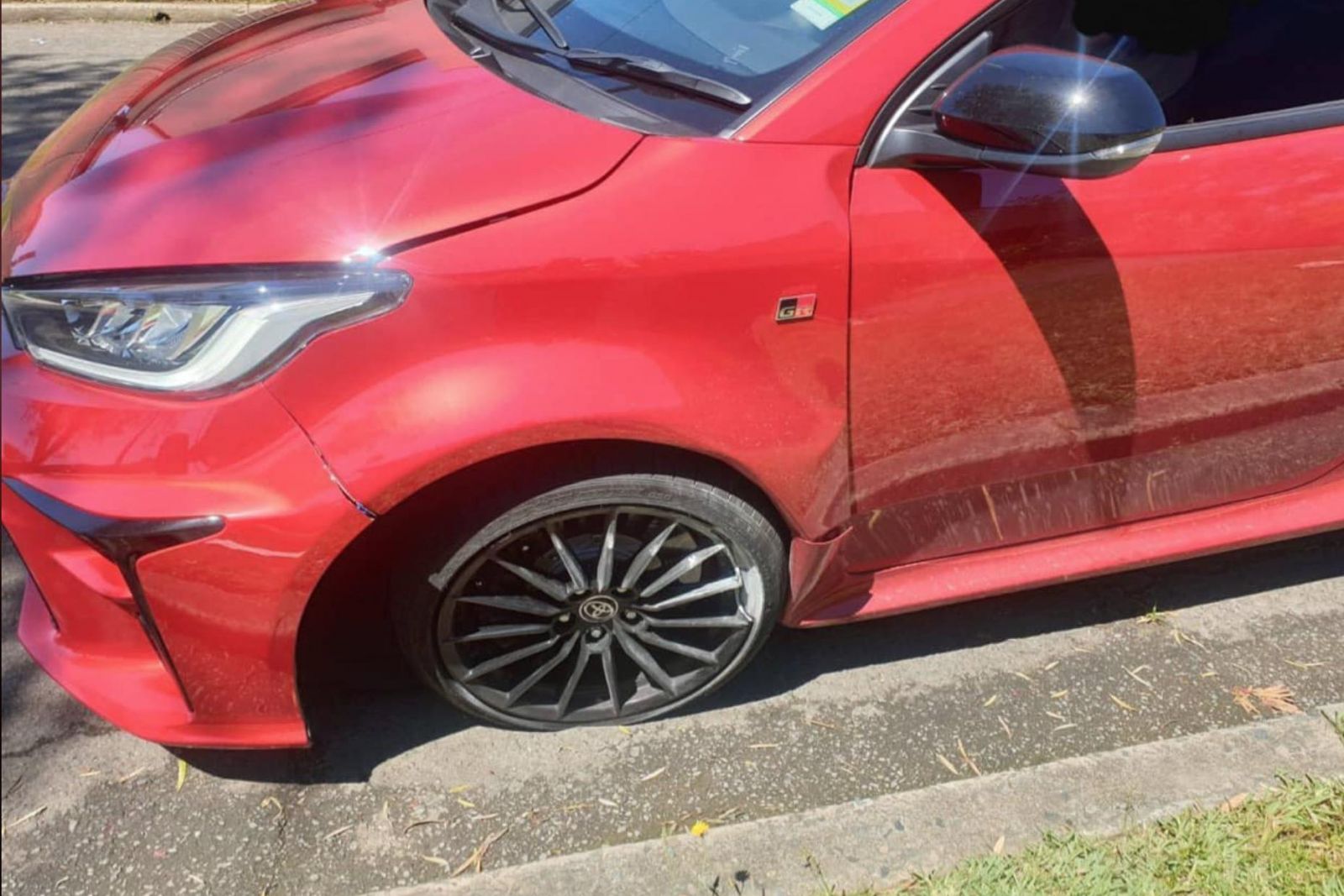 The lightweight Enkei 18×8″ wheel and Dunlop SP Sport Maxx on the Toyota GR4 Yaris appears to have taken the brunt of the hit.
We can see the control arm and possible sub frame damage resulting in a rather interesting wheel alignment on the left hand side, pushing the wheel into the guard and damaging the side skirts.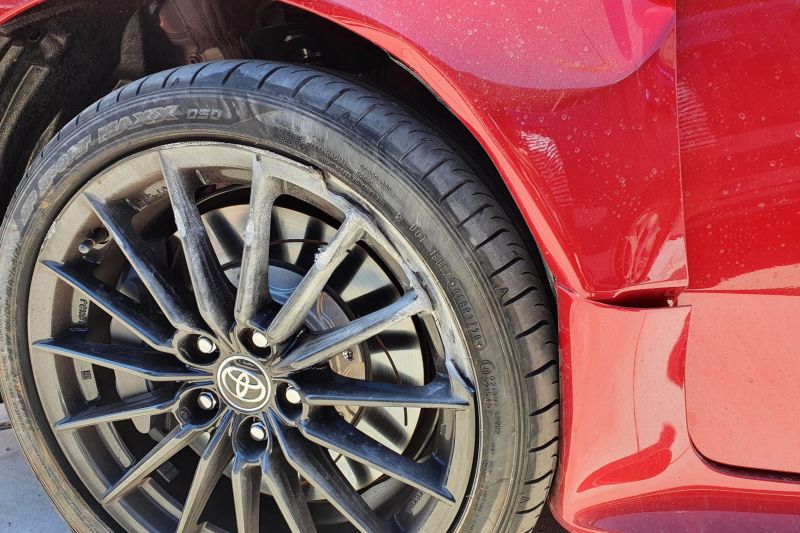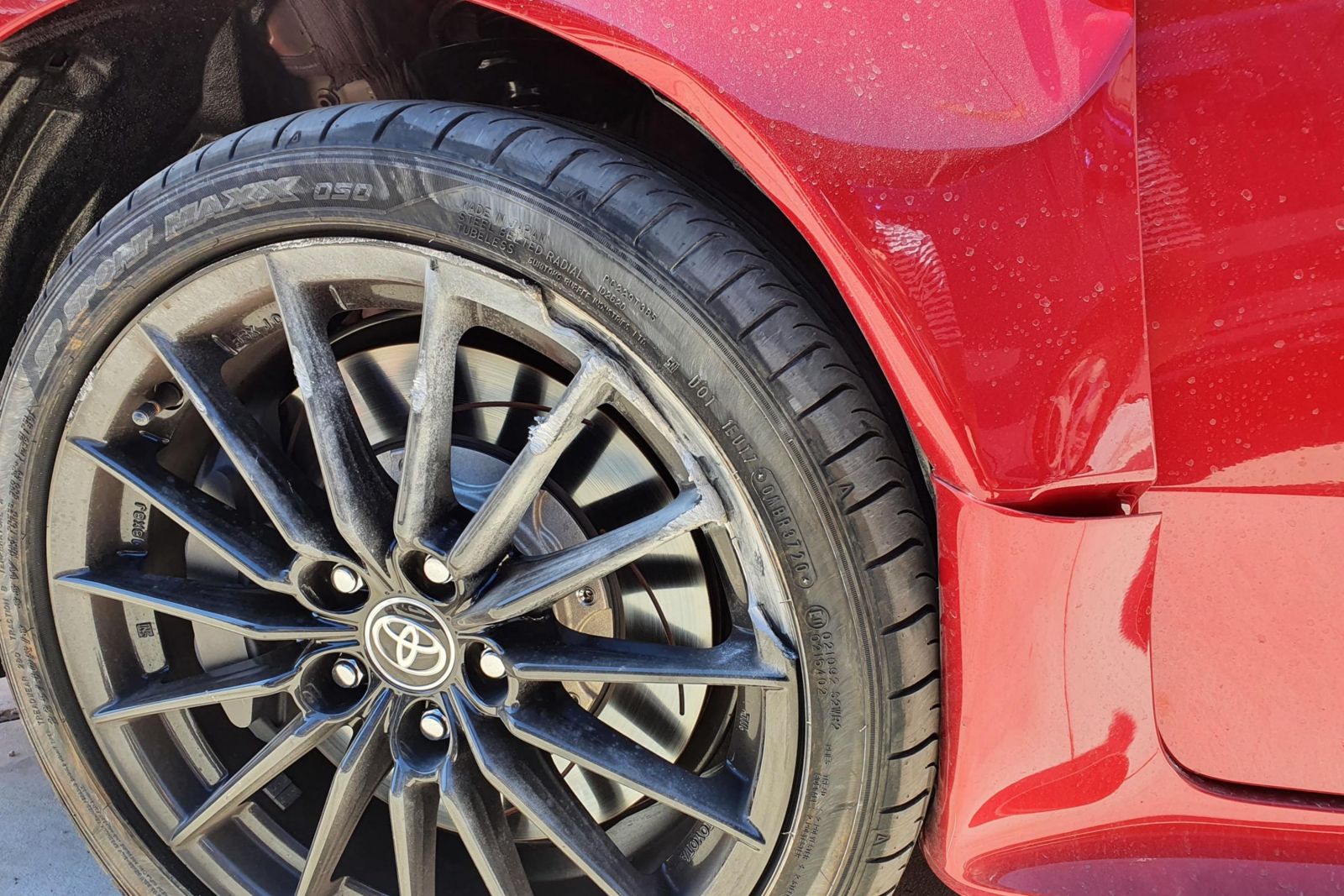 Test drives commenced just two days ago as the first handful of customers were lucky enough to be thrown the keys to the three-cylinder 1600cc machine, and given a 45 minute test drive each, in some cases being allowed to drive without the presence of the dealer escorting them at all due to the two-door nature of the vehicle.
A spokesperson for Toyota has stated that future test drives will no longer be allowed without a representative from Toyota being present.
With only a couple of customers actually taking delivery of their Yaris, this dealer demo incident will mean a big line-up of disappointed guests waiting to get behind the wheel to get a feel for the car before their own vehicle arrives.
As we understand this is the first incident involving the new Yaris GR. Details surrounding the accident are currently scarce, however it would appear the roads were dry at the time of the incident.
In other news, one lucky customer, Arthur from Tuners Edge in Coburg VIC, sent us over this video of his 69km old Yaris GR strapped to the dyno, laying down an impressive 155Kw (208hp) to all four wheels. Not too shabby for a car that tips the scales at a little over 1200kg.