It might not be real gold, but this glittering Godzilla is surely one of the wildest examples we have ever seen. The attention to detail is absolutely mind blowing!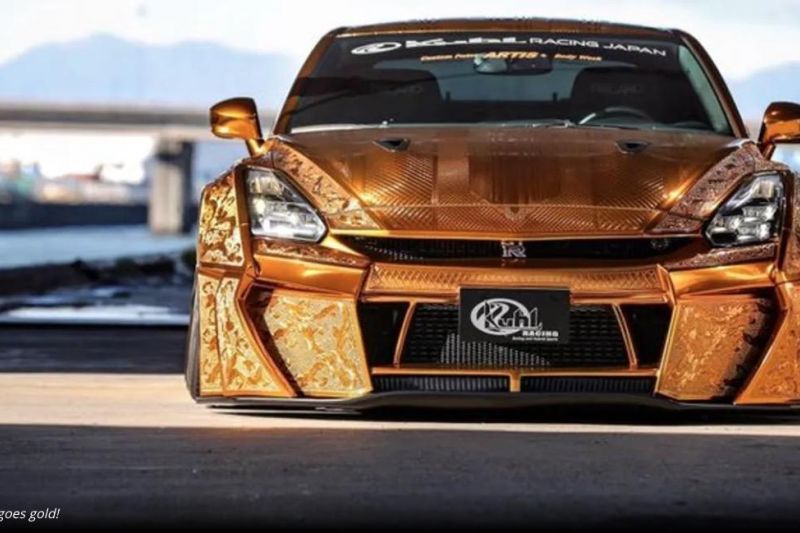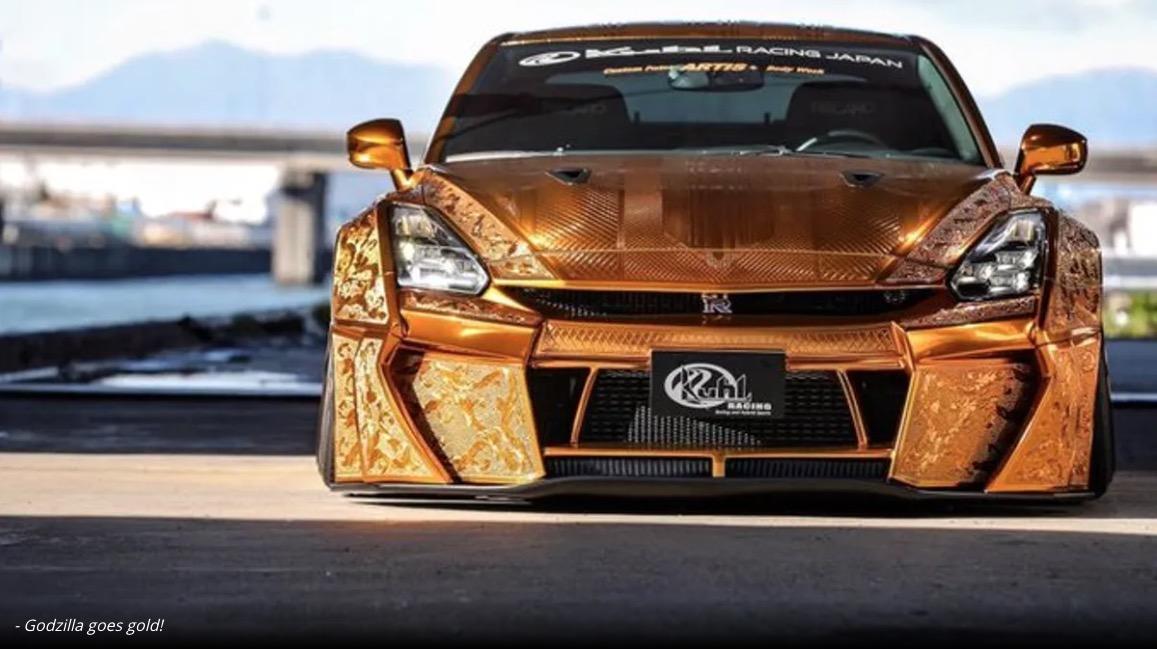 Built up by Kuhl Japan as a concept Tokyo Autosalon – this golden Godzilla is the result of 2000 hours work.
Put into perspective, that'd be just over 83 days – if you worked around the clock – or around 166 days if you were to pull that many 12-hour shifts in the workshop.
All for this one heavily-engraved fibreglass monster body kit. What do you think – was it worth the effort?
Every single surface has been painstakingly hand engraved. Just when you think that this is too much work, Kuhl has actually made a sister car, in glittery silver.
With it's modified Twin Turbo V6 pumping out over 800hp, it's no slouch either..
So, folks, what do you think?