Porsche is dragging its classics into the modern era.
The company overnight announced it will offer Apple CarPlay-compatible head units for its impressive back catalogue of sports cars.
There are two options, the first of which is has a 3.5-inch display. It's compatible with cars dating back to the 1960s – the very first 911 – up until the last air-cooled models of the early 1990s.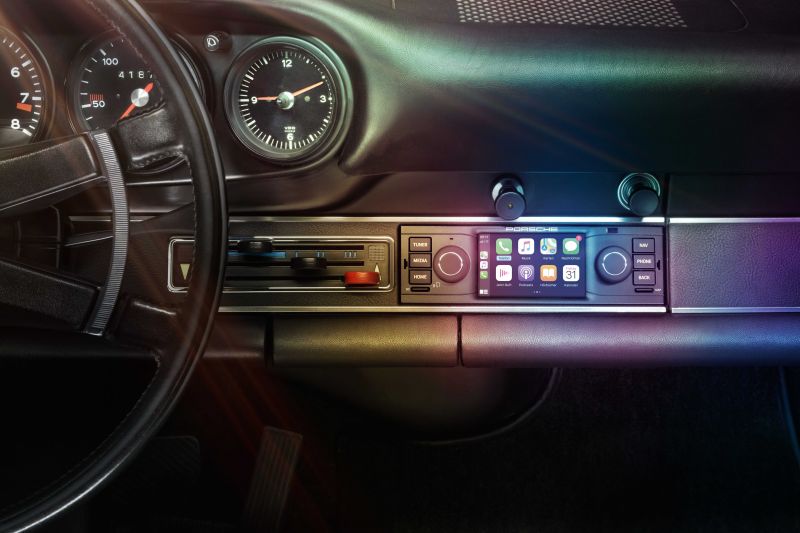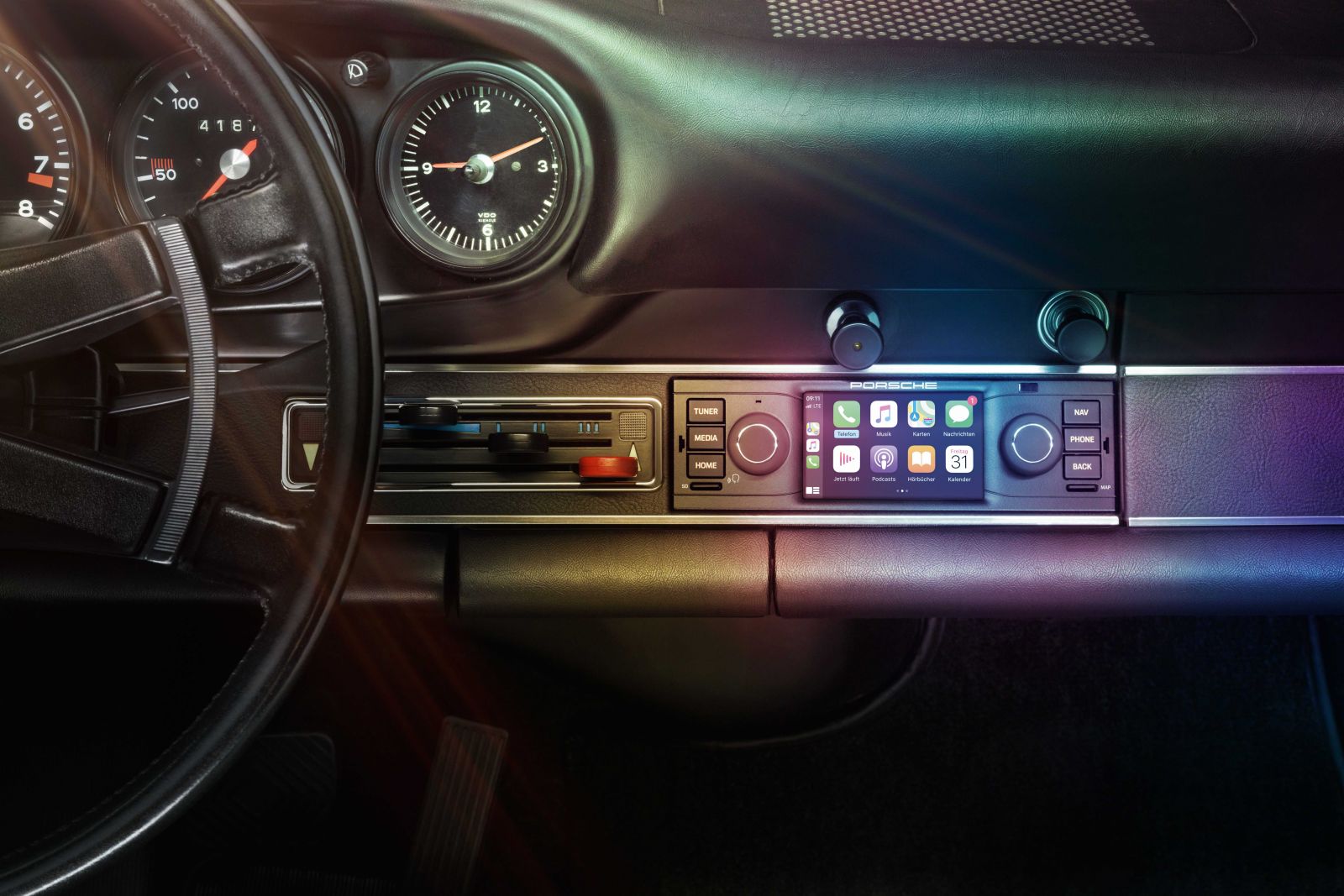 Along with Apple CarPlay, the tiny little head unit supports music playback through USB, SD, and Bluetooth inputs.
These being classic Porsches, aesthetics are important. Porsche has styled the unit, dials, and buttons to fit naturally its classic interior styling.
The second CarPlay option is dubbed PCCM Plus, and can be slotted into water-cooled 911s, along with older Boxster and Cayman models.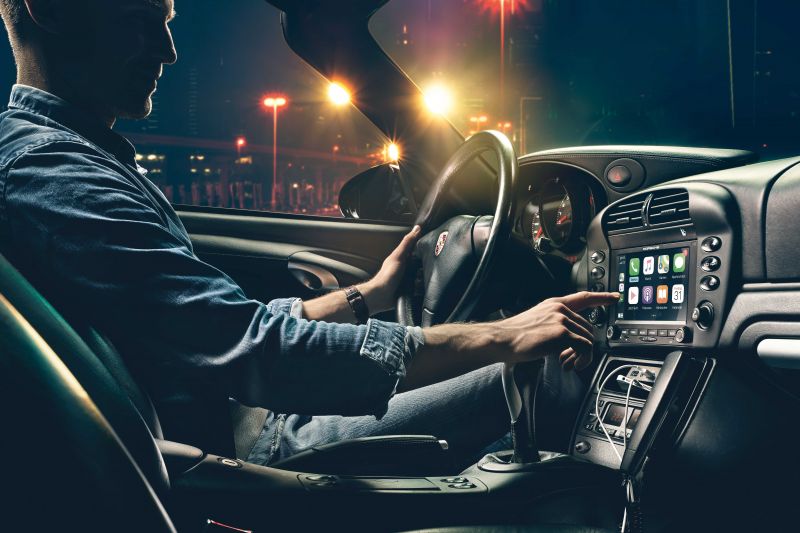 Along with Apple smartphone mirroring, the more modern option supports Android Auto, and packs in a version of the latest Porsche factory navigation system.
Pricing for the more classic CarPlay head unit kicks off at $2643.10, while the PCCM Plus system is worth $2968.33.