Sorry if someone called border_scollie rammed you off the road this week. It probably wasn't deliberate.
My kill list for April includes a Nissan GT-R GT3, a Lexus RC-F GT2, and a horde of shifter karts.
None of them were real, of course, and none of the crashes were deliberate – gaming is harder than I expected, and the GT-R braked way too early. But it's hard not to feel guilty about writing off a few million dollars worth of metal.
Social distancing rules designed to stop the spread of COVID-19 have forced everyone to find new ways to stay entertained.
UPDATE: Congratulations to MValliant_Canada, jigsar11, and ihorsol for taking out the podium places.
My housemate has become a puzzle devotee, and my mum is building a massive Lego Technic car transporter to pass the time.
I've been drawn back to the PlayStation 4, and Gran Turismo Sport. And it's way better than I remember.
For those unfamiliar, GT Sport is the latest instalment in the legendary Gran Turismo franchise. The usual licence tests and offline challenges are still there, but Sony has doubled down on the online content.
There are FIA sanctioned races, manufacturer-backed races, and a trio of 'daily races' pitting armchair enthusiasts against total strangers from around the world in similar cars.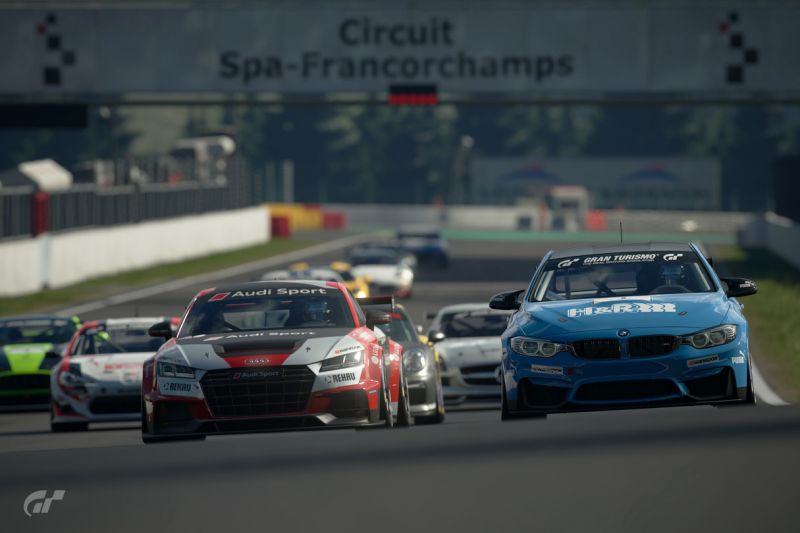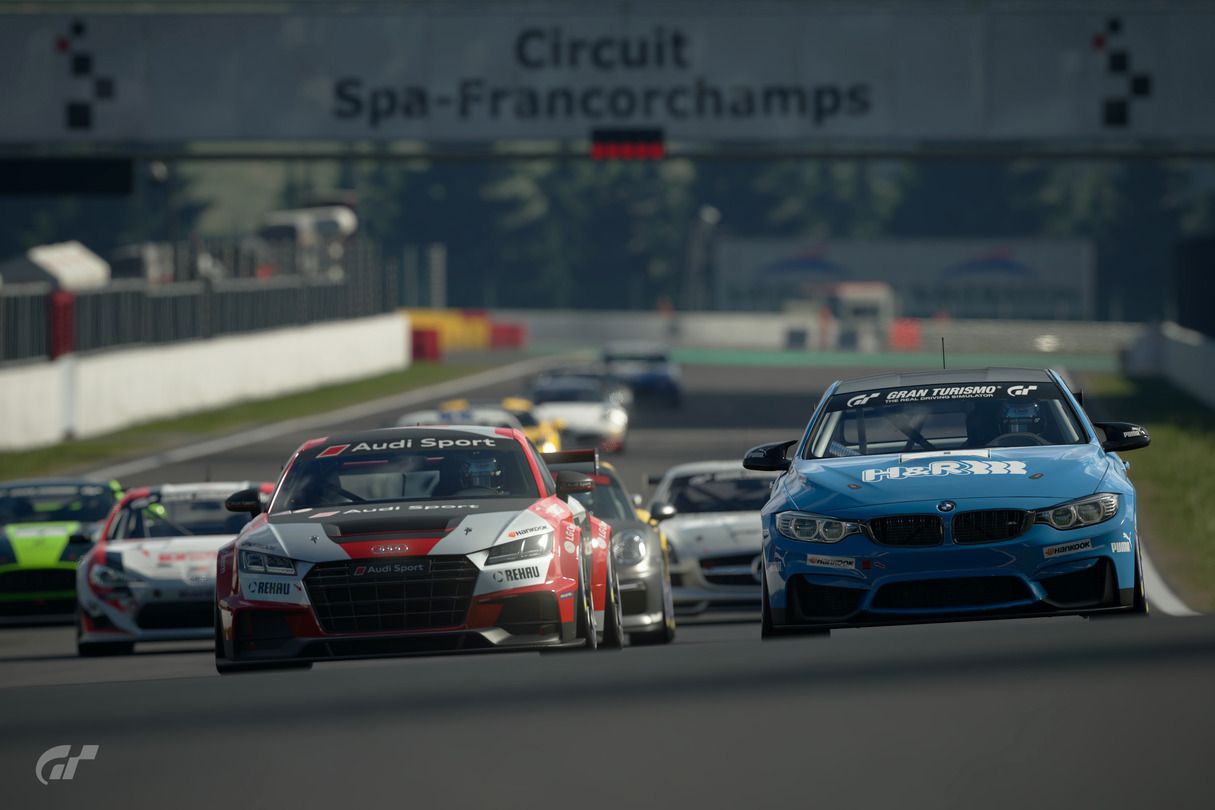 Last week the choices were friendly Group 4 cars around the fictional Dragon Trail circuit in Croatia, edgy Group 2 racers at Fuji Speedway, and shifter carts at Tsukuba.
I entered with some skepticism. I would have scoffed at the idea of racing online before lockdown, but it's the only way to get my racing kicks now. And it's brilliant fun.
Nothing can beat the visceral rush of pushing a car hard in the real world. Real track days are a symphony of tyre squeal and screaming engines, underscored by the smell of high-octane fuel.
The risk of whacking a barrier means you're always slightly on edge, too. I've never focused harder than my first track day in my BRZ, trying to be fast without binning my pride and joy.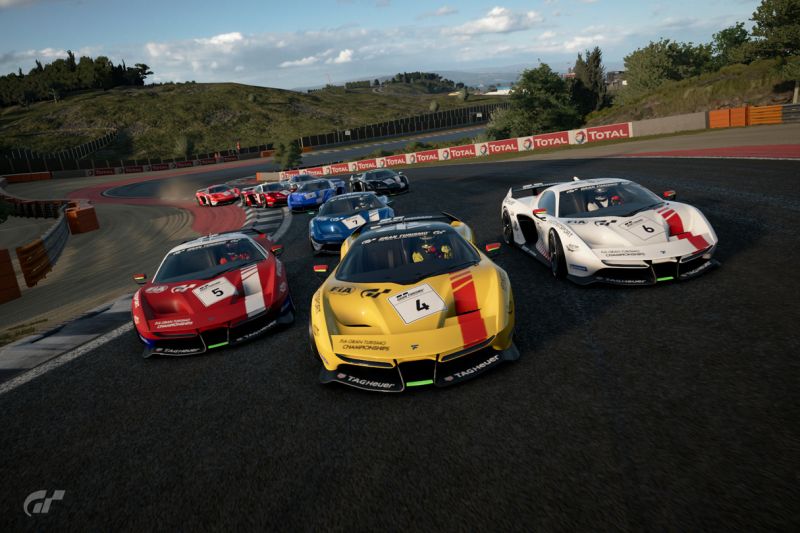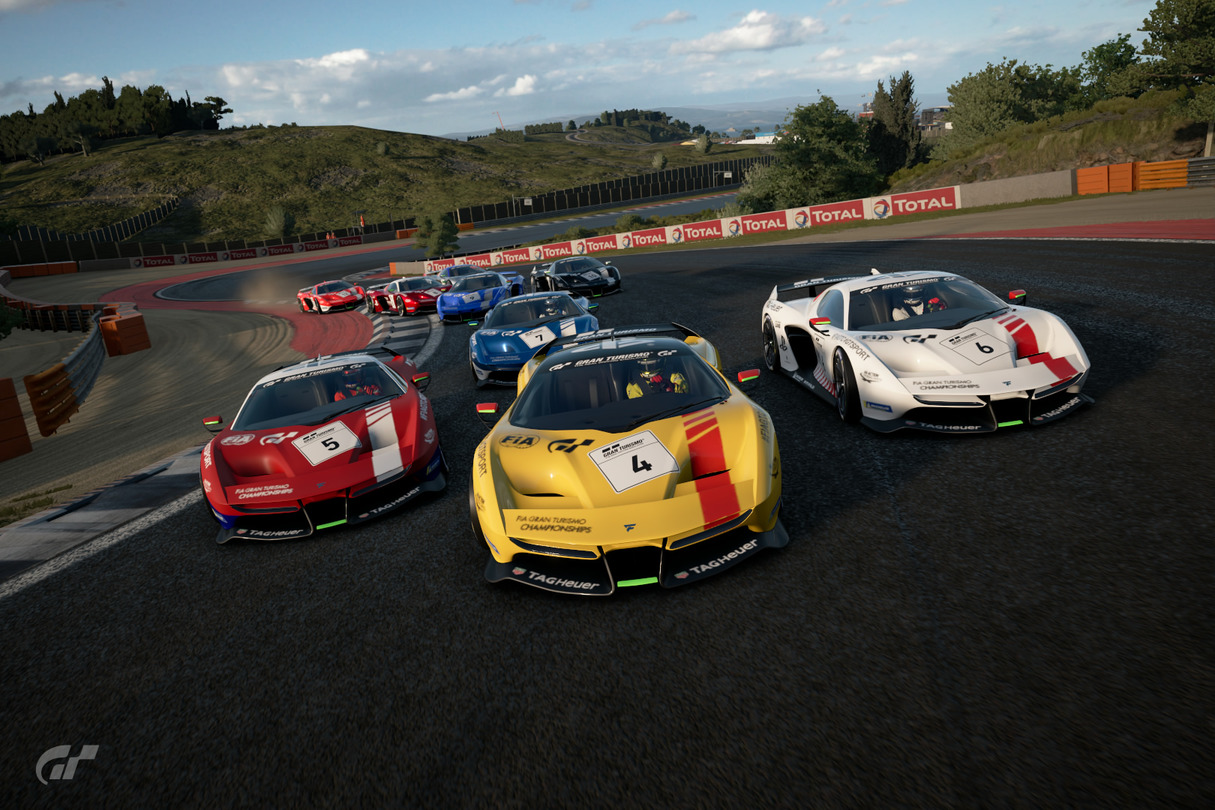 Online racing can't hope to match that thrill – and the first thing I'm doing when isolation ends is going for a long drive, no doubt about it – but GT Sport has a character of its own.
The stakes are lower but the game still requires focus and, critically, an understanding of how to be smooth, hit braking points, and play to the strengths of the car you're driving.
There's genuine satisfaction to be had when you get it all right, and it's genuinely infuriating when you make a mistake and mess it all up.
Gran Turismo also does a great job of encouraging clean racing with its sportsmanship rating, and the (occasionally infuriating) penalty system.
Drive cleanly and your rating rises, putting you into races with similarly-clean drivers. Racers who lose their cool are dropped into lobbies alongside similarly hot-headed gamers.
Ram someone in a race and you'll be penalised. Same story if you exceed the track limits.
Sometimes the punishment fits the crime (0.5 seconds for gaining time by running wide on corner exit) and others the game gets it wrong (5.0 seconds for clipping the rear of a slow driver in a straight line without causing an accident), but the system does force you to try and race properly.
Most people seem to race in the right spirit, although there are plenty of arseholes out there as well.
The upshot of all this? This week we're going to host our first online race series, the CarExpert Good Friday Classic.
I'll be online and ready to race at 11am in Melbourne, and any readers who want to join can enter using a code we'll publish on the CarExpert Twitter page.
There are a couple of rules: anyone racing like an idiot will be booted from the room, likewise anyone abusing other drivers using the in-game chat. This is supposed to be a fun event.
We have space for 16 people in the race. There'll be a practice session, 15 minutes of qualifying, and then a 10 lap race. Oh, and we've chosen Bathurst. Buckle up.
Stay tuned for the lobby code on Friday morning, and tell your friends to get involved. I'll be waiting, controller in hand.
And the winner will get their PSN name published on CarExpert!
At the moment I'm running with the PS4 controller, but the urge to buy a wheel is growing stronger by the day. Gamers, what setup are you running?