BMW's upcoming 4 Series has been leaked just days ahead of its launch – confirming the nose will be home to the brand's largest, boldest kidney grille.
Posted by bmwworldm on Instagram, the images have been taken from what appears to be an official brochure.
Compared to the 3 Series sedan with which it shares its bones, the 4 Series has slimmer headlights and a more aggressive front bar, along with its tall grille.
As we suspected, the grille is broken up by the centrally-mounted number plate.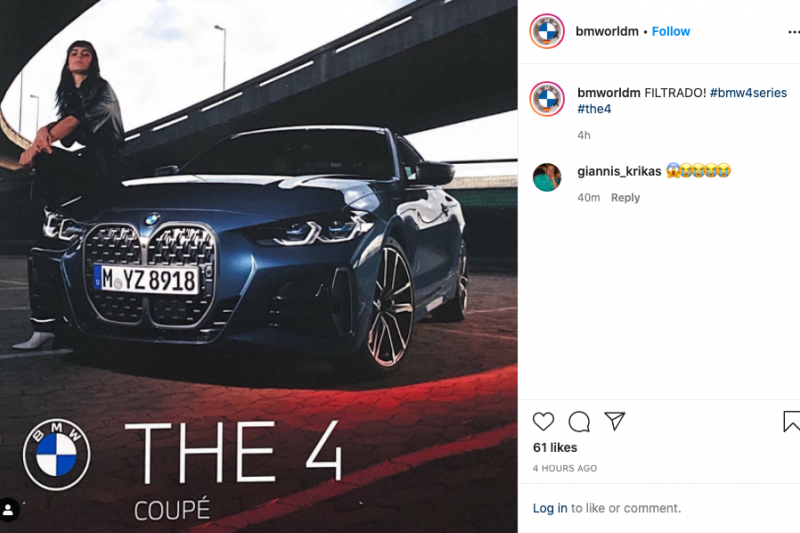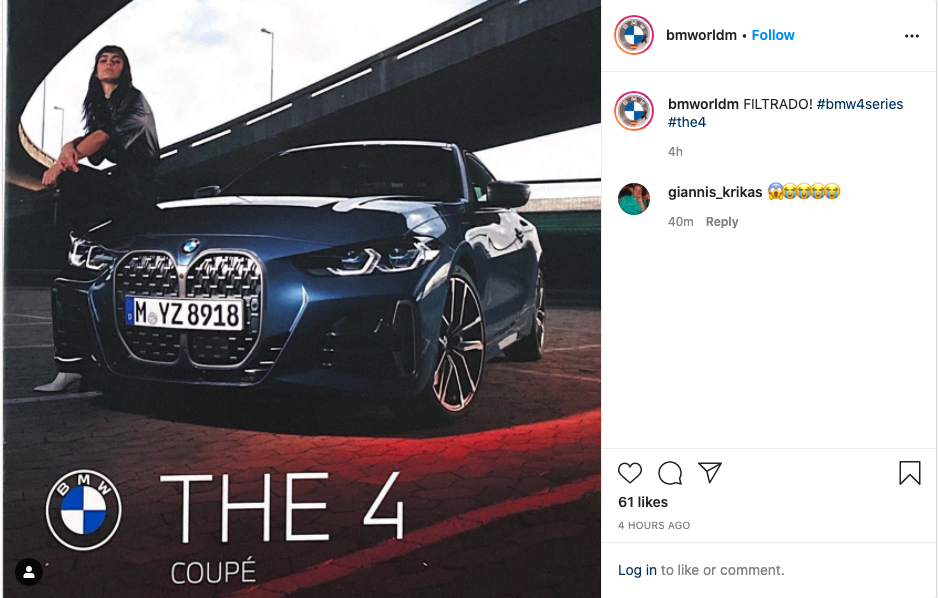 Down back, the new 4 Series has an interpretation of the lighting design used on all BMW coupes, from the range-topping 8 Series to the X6 SUV.
Compared to the current 4 Series, which is essentially a slighter wider two-door take on the now-replaced four-door 3 Series sedan, the upcoming 4er promises to be better differentiated from its stablemate.
Under the skin, BMW is promising the new 4 Series will be 57mm lower than the 3 Series with a centre of gravity 21mm closer to the road.
The new 4 Series is slipperier through the air than its four-door sibling too, cutting the 3 Series's impressive 0.23 drag coefficient by 0.015.
By combining those properties with increased negative camber at the front wheels and a 23mm wider rear track, the handling is said to be improved significantly.
There's extra body bracing, especially at the rear of the car, for improved stability, steering response, and feel.
When it arrives, the 4 Series will go head-to-head with the Mercedes-Benz C-Class coupe, Lexus RC, and Audi A5. It will also serve as the base for the new M4, set to launch next year.
The new 4 Series is expected to debut later this week.