Leaked images have revealed what might be the pugnacious face and chunky caboose of the 2020 BMW 2 Series coupe.
But with little resemblance to the wider BMW range, and no launch for the rear-wheel drive 2 Series coupe on the horizon, it's unclear whether the car pictured here is the real deal.
The images from Bimmerpost appear to have been snapped from within the BMW factory, and reveal a unique headlight treatment and aggressive bumper up front. There's more than just a hint of X2 about the grille design, too.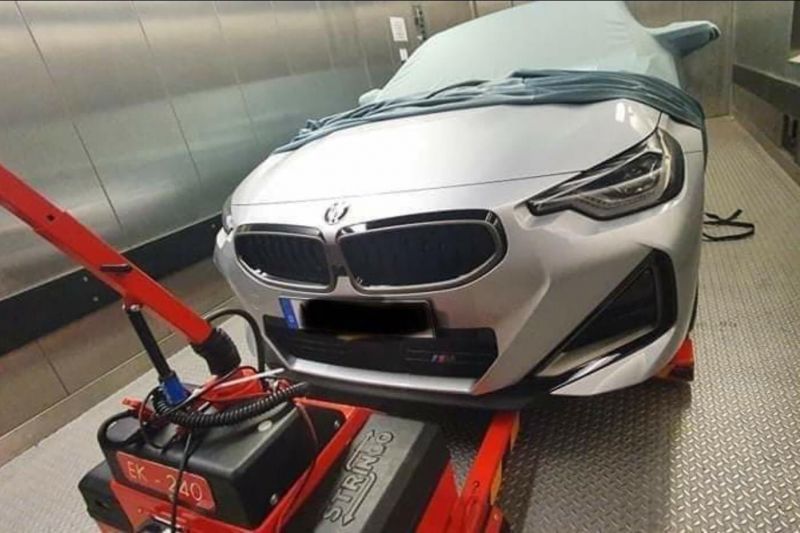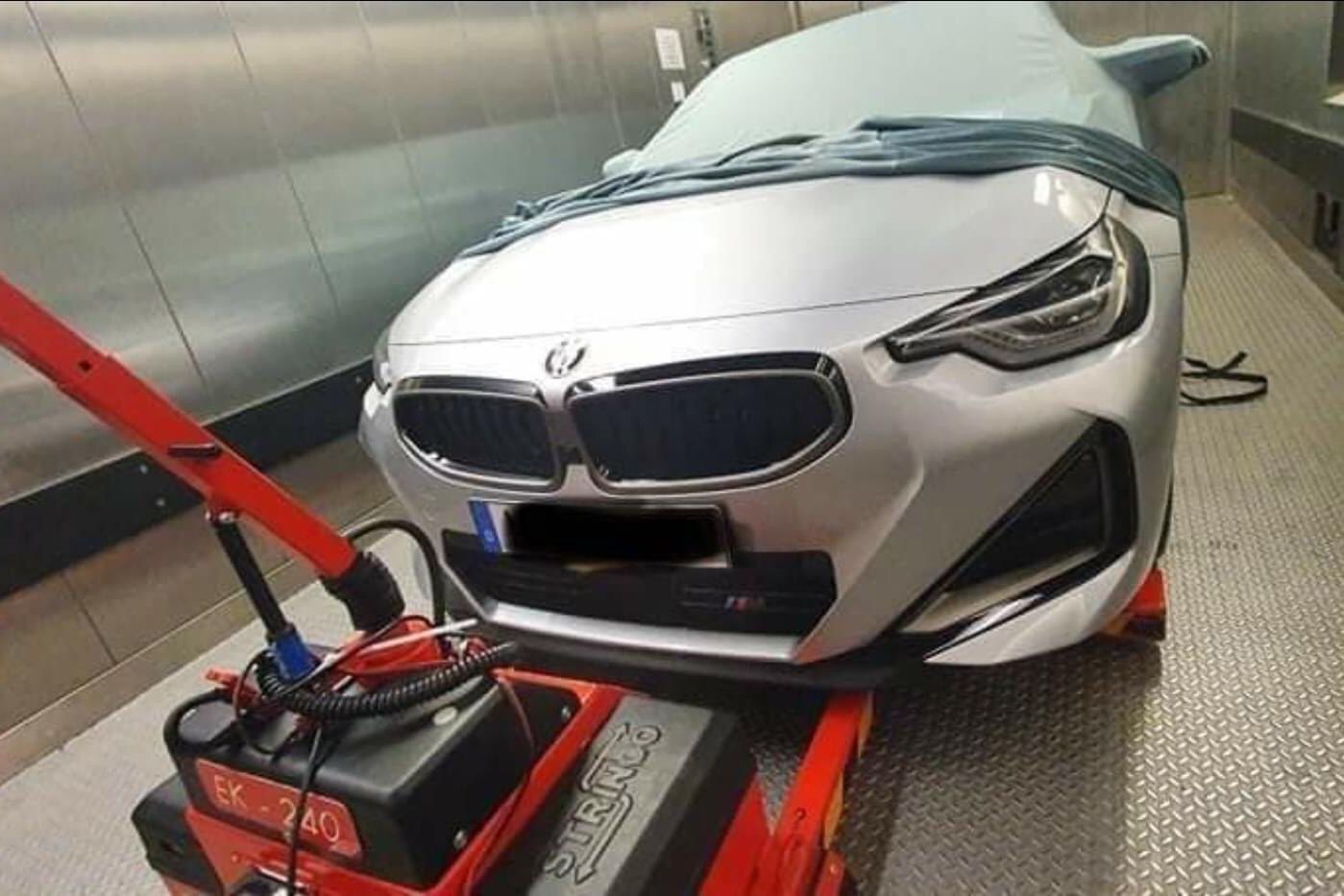 The rear has a boxy look evolved from the current 2 Series, with taillights that blend the greyed-out look of the 3 Series with a similar LED graphic to that of the X6.
BMW has previously promised the rear-drive 2 Series will be inspired by the 3.0 CSL Hommage. Although there are hints of that concept in its punchy stance, the lighting details and bumper design are vastly different.
There is, however, more than just a hint of 2002 Hommage (both pictured bottom) in the rear end.
The design also seems vastly out of step with the direction taken by the latest BMW coupes. The upcoming 4 Series is expected to launch with a tall, slim kidney grille, while the 8 Series has aggressive, narrow headlamps.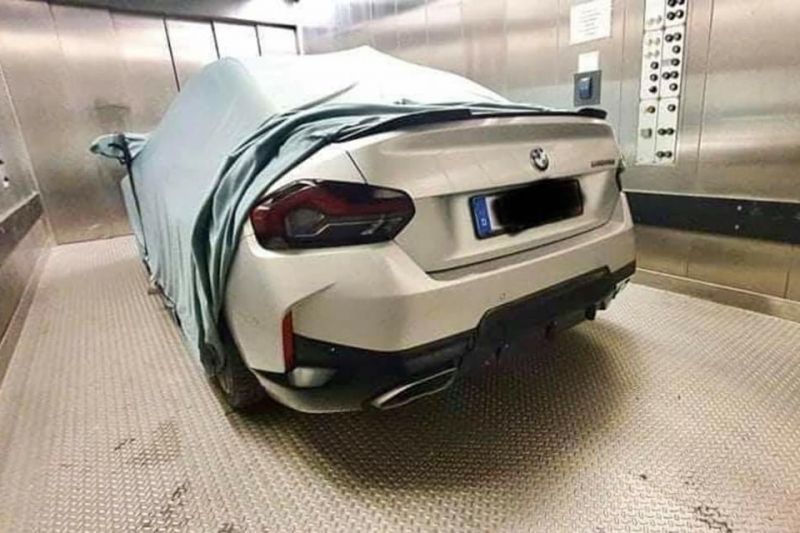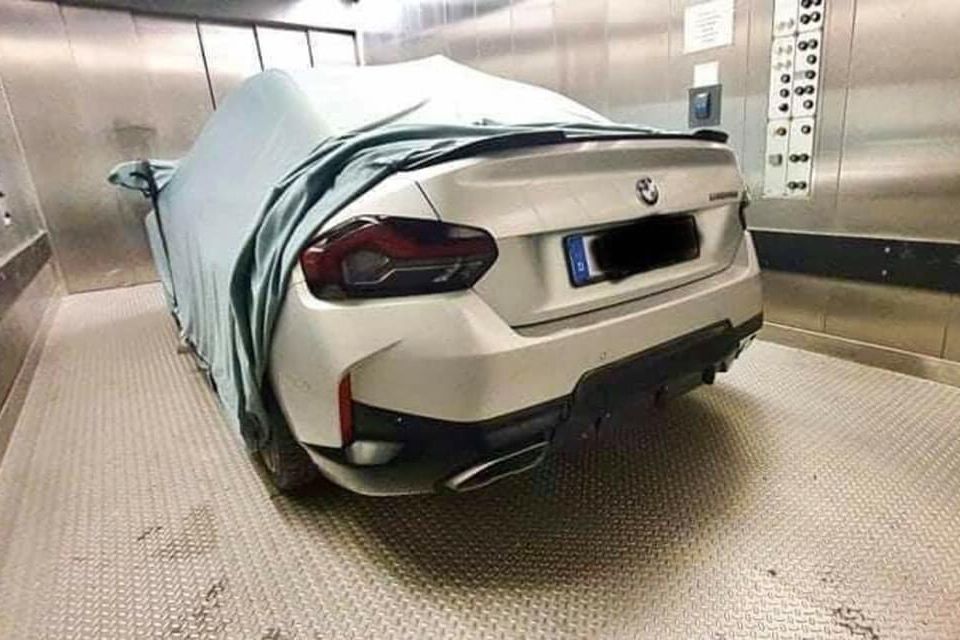 The rear end shares little with the wider BMW coupe range, too. Given no spy photos of the 2 Series have lobbed, and how far it breaks with the brand's current design conventions, we're not sure it's the real deal.
Bimmer Today has suggested it's a clay model, based on the non-functional air intakes and silver wrap. With that in mind, the car could be a proposal or design study – or an elaborate hoax from someone with too much time on their hands in lockdown.
Although BMW has revealed its front- and all-wheel drive 2 Series Gran Coupe, the brand has confirmed it's also working on a compact rear-wheel drive replacement for the current 2 Series coupe.
It'll serve as a base for the next-generation M2. Unlike the previous-generation 2 Series, the rear-wheel drive model pictured here will share nothing with the 1 Series hatchback.