In the late 1930s when the VW Beetle was originally produced, it packed a whopping 25hp from its horizontally-opposed 1000cc air-cooled four-cylinder…
Now, some 85 years later, this "people's car" is throwing down nearly 20 times that figure.
Introducing "Volkybaru", the brainchild of Peurto Rican car nut Gilberto Cruz. This is definitely not your average Volkswagen!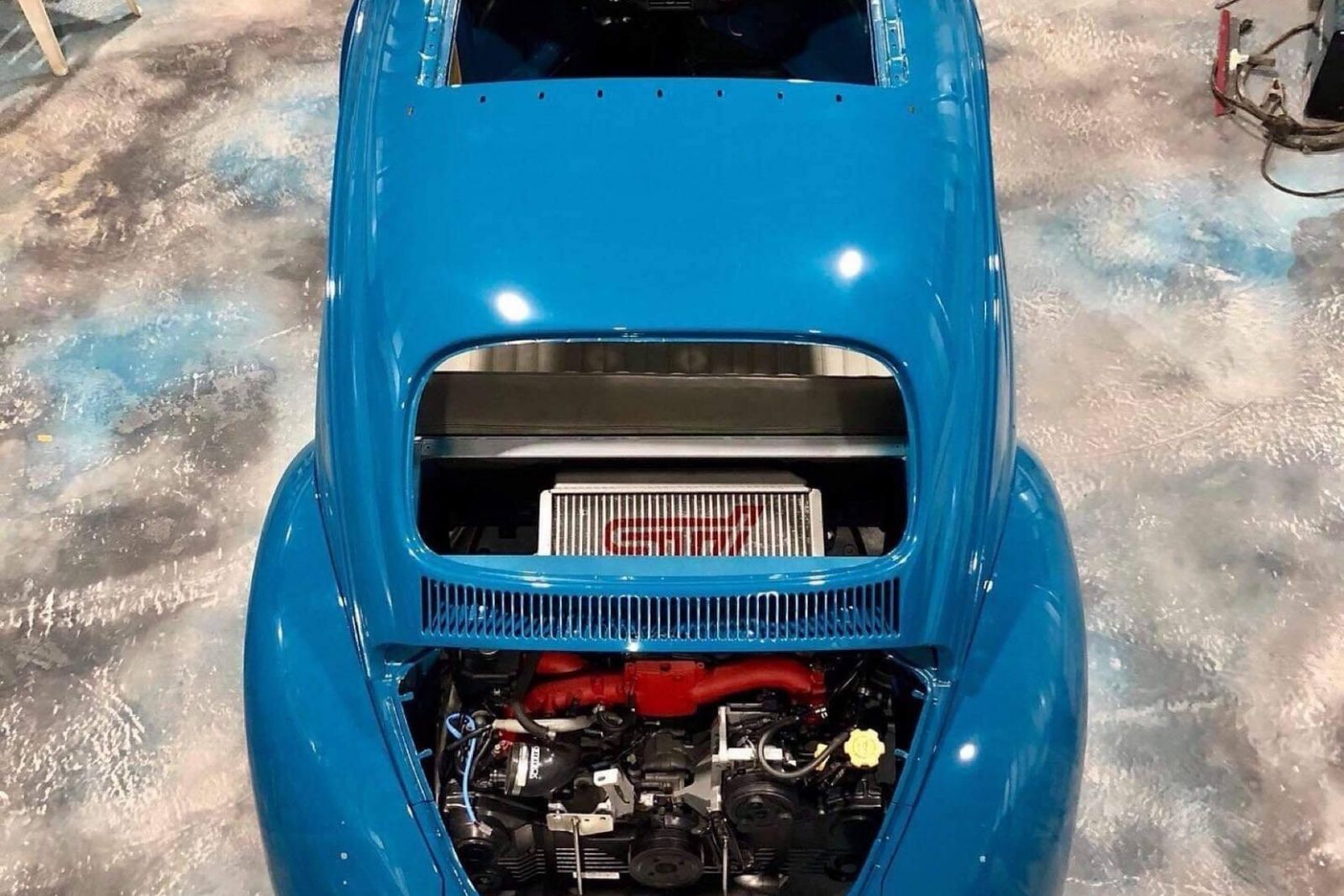 This beautiful 1963 Volkswagen has had its original four-cylinder boxer replaced by something with just a little more go: an EJ25 Subaru WRX STI engine.
The WRX transmission has been modified to suit the Beetle's rear-engine, rear-wheel drive layout.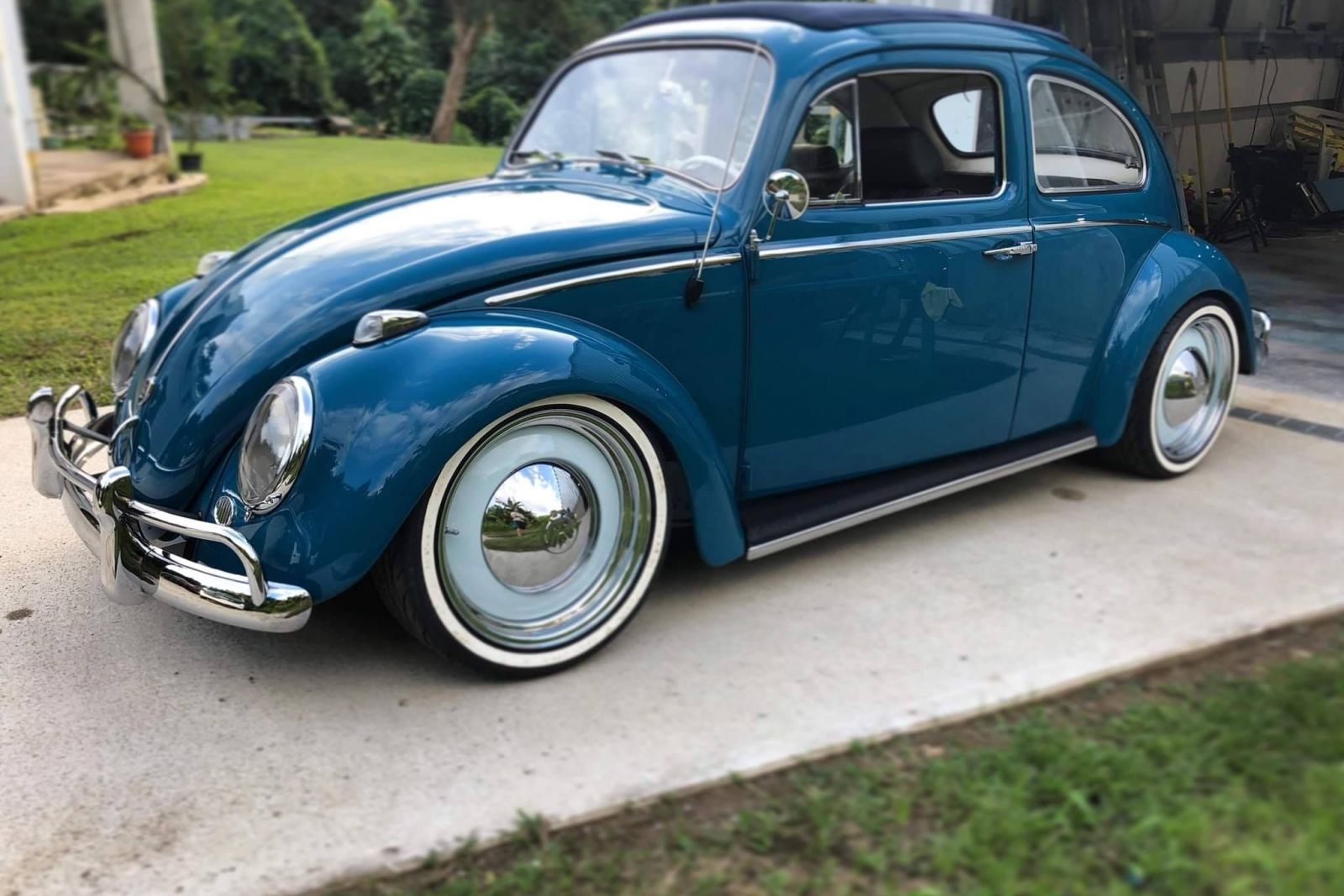 Weighing in at 1035kg (2282lbs), the Volkswagen is a fair bit heftier than its original kerb weight of 770kg (1700lbs), but the EJ heart, along with the updated suspension and brakes more than make up for the weight gain.
In addition to modifying the chassis to improve weight distribution and adapt the STI engine, Volkybaru also features a double a-arm suspension, Fox coil-overs, and Porsche-branded Brembo brakes.
On the dyno during testing, the car pushed a respectable 317hp at the wheels, but we have been told the EJ25 has been built to see somewhere in the range of 400-450hp at the treads.
At any rate, even on low boost (with a power to weight ratio under 3kg per horsepower) it's just as well this thing is fitted with those Porsche brakes.
Gilberto's labour of love has been in the works for more than six years, and the result is absolutely beautiful.
This is one unique project that certainly unites Japanese and German car culture, although it's sure to set off some of the Volkswagen purists out there.
Keep up to date with Volkybaru's build on Facebook, or Instagram.