Ford has just unleashed the all-new Australian developed Ford Mustang R-Spec on Australian roads.
With an asking price of almost $100,000 (plus on-road costs) and all 500 of the limited edition models snapped up by dealers, we wanted to find how much quicker it is than the naturally aspirated V8 Mustang GT.
We ran two tests during a brief interval at the R-Spec launch at The Bend Motorsport Park (read our full review of the Ford Mustang R-Spec here). The first was a standing start drag race from 0-120km/h and the second was a rolling drag race from 60-180km/h. Both cars were fitted with a six-speed manual transmission.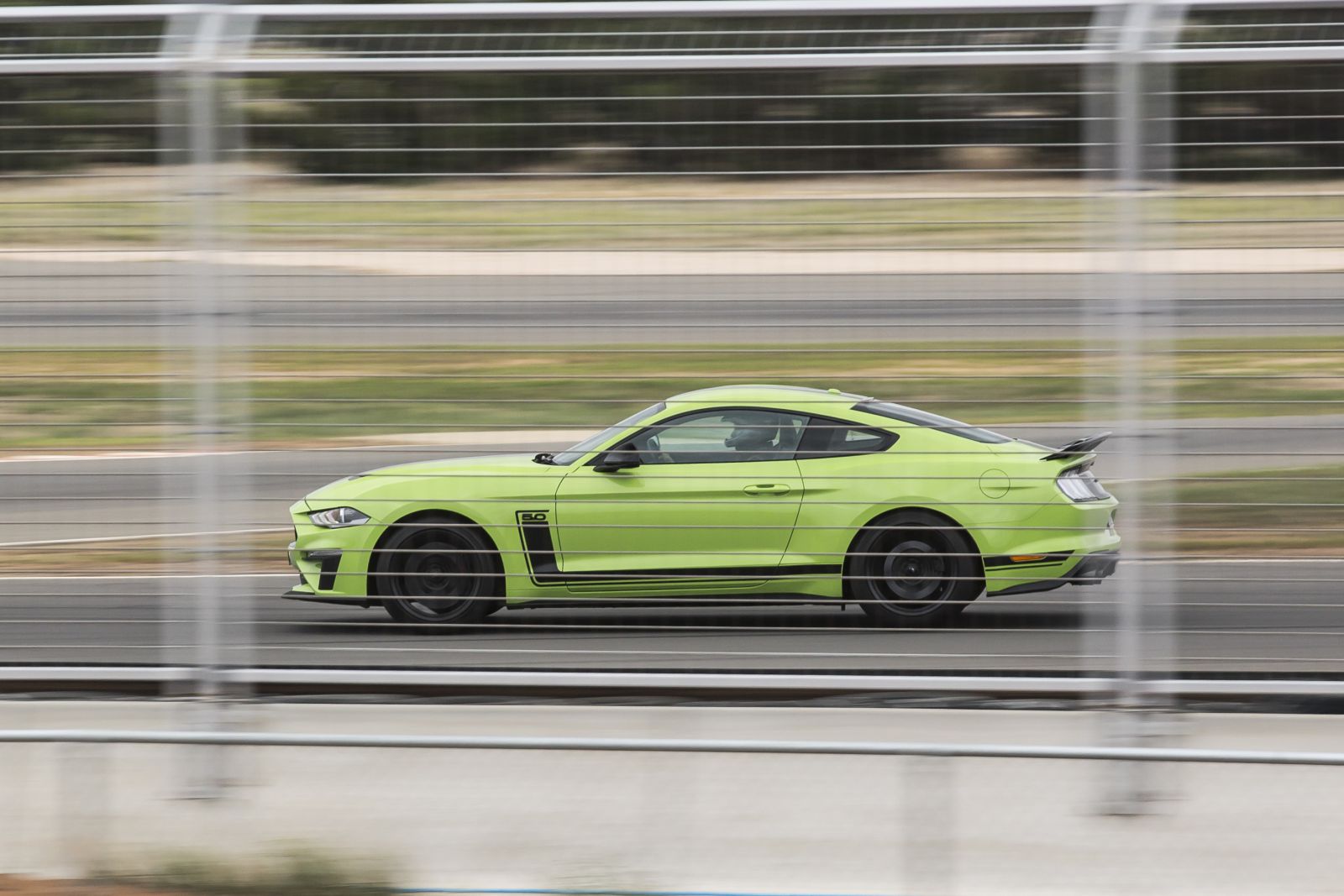 0-120km/h: We had a sneaking suspicion that the supercharged Mustang may have too much power to get off the line cleanly for the drag race.
But, with torque limiting in first and second gears, it had enough composure to hook up, pipping the naturally aspirated Mustang by a couple of car lengths.
60-180km/h: This is where we thought the R-Spec would walk away from the naturally aspirated car. And, it sure did! Smashing the accelerator in second gear it immediately started pulling away.
When we pulled third gear, it left the naturally aspirated car for dead, trouncing it by several car lengths as we crossed the finish line at around 180km/h.
Our newly minted VBox was still being shipped, so we couldn't lock in any solid acceleration figures, but it felt quick – especially in the rolling drag race.
Do you think the supercharged Mustang is worth the extra coin? Let us know in the comments below!